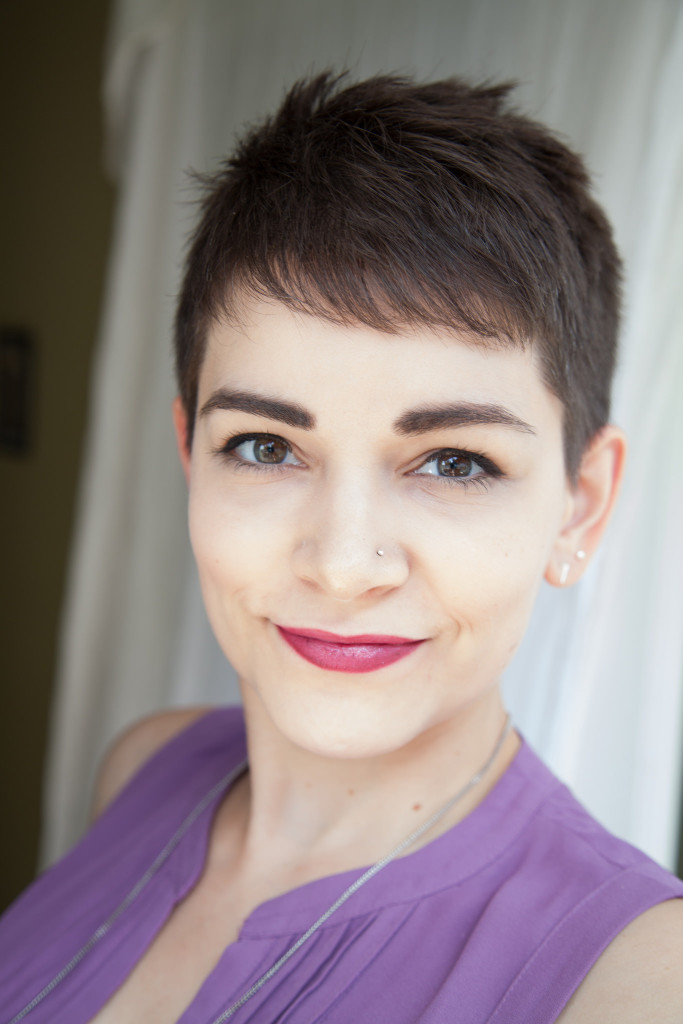 Excuse my giant face, but I had to post this! I'm making an effort to take proper self portraits more regularly, since as a photographer it's easy to get missed. (See my about page) So some mornings I decide to dig everything out and find the light. We're pretty lucky here. The sun circles around the back and hits each of our windows in turn, changing colour each time. Morning in the kitchen is a golden glow; afternoon in the doorway is bright and clean.
I'm hoping to convince Eric to let me take some new photos of us this weekend. I know we'll have more photos than we could ask for next month at the wedding, but I want to document life as well. Things are a bit hectic and bumpy currently, but I think it's important to create little islands of happy to help you keep perpective. Which leads me to…
One of my islands right now is a podcast! I'm scheduling recording dates now, and I think that part is the most difficult so far. Five women with very difficult schedules in three different cities, oh my! I'd love to have an epsode with all five of us, but for now I will be happy with two and three ;) Once we have a few episodes recorded I'll post them here. I love having projects with wonderful people!