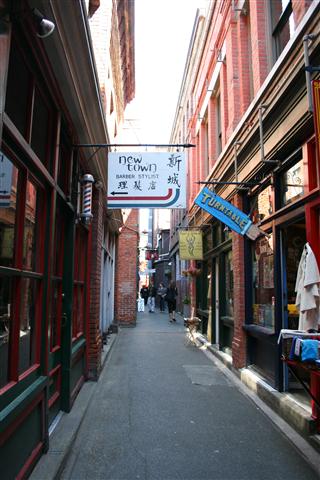 There are so many new places to explore in this new city of ours. We are still roaming around finding many of them.  I've already found new favourite stores for books*, comics**, yarn (And here, and here), and vintagey/secondhand clothing. And a place that makes a killer latte. I can't wait to take my brother here to find another hat, and once the ladies come down for a visit, we will conquer all those little boutique stores.
I start actually working tomorrow (For money, even). Yesterday I helped clean the place, and filming starts tomorrow. Wahoo! Things to do and people to meet :) I'm just manning the craft services table, but I think it'll be interesting to try something new. I'm told I'll have lots of time to knit and read in-between snacks and meals, so maybe I"ll actually get some projects and books done. (I hope so, anyway)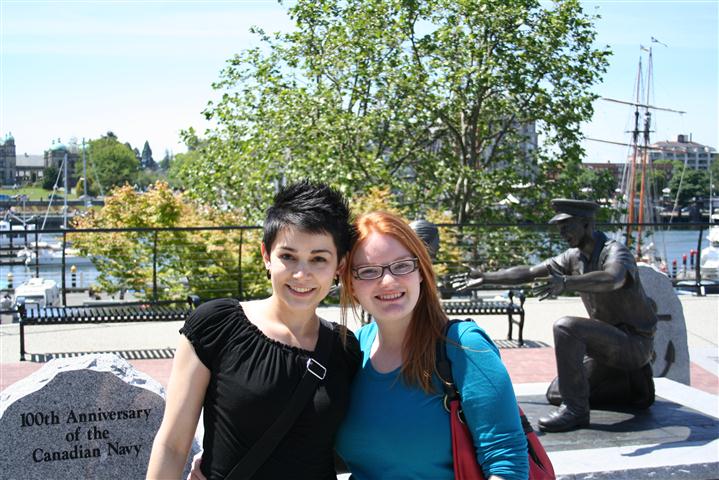 I had a chance to visit with my friend Bailey when she came down with her high school friends for a ladies weekend. It was really nice to see her again and catch up.  I have to wait a month and a half before Chelsy comes to visit :( BUT! At least Dad will be here mid July :D (YAY)
Anyway, I should go do something productive… Like watch a movie. heehee.
* As well as the huge Chapters about a block away from there
** And the two more comic shops right beside this one. Johnson Street Rocks.
---