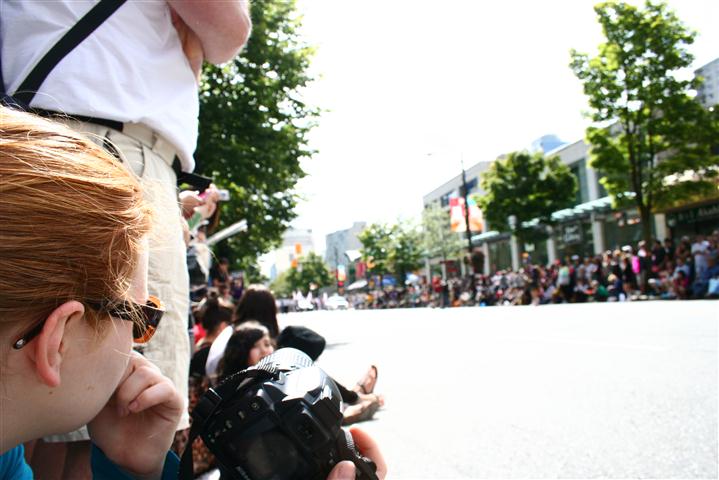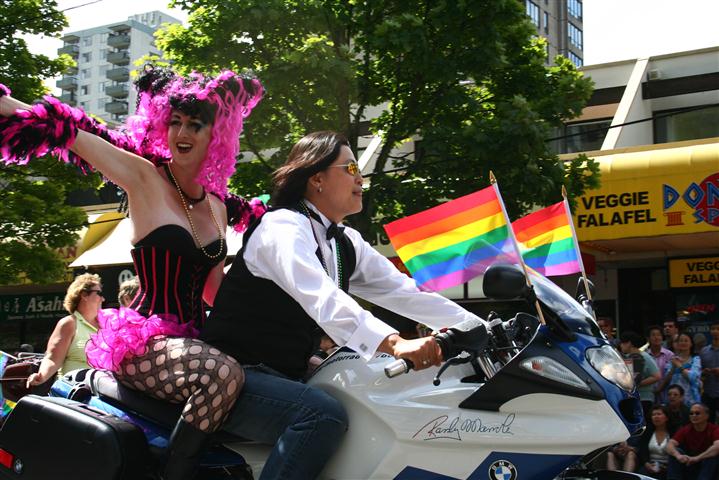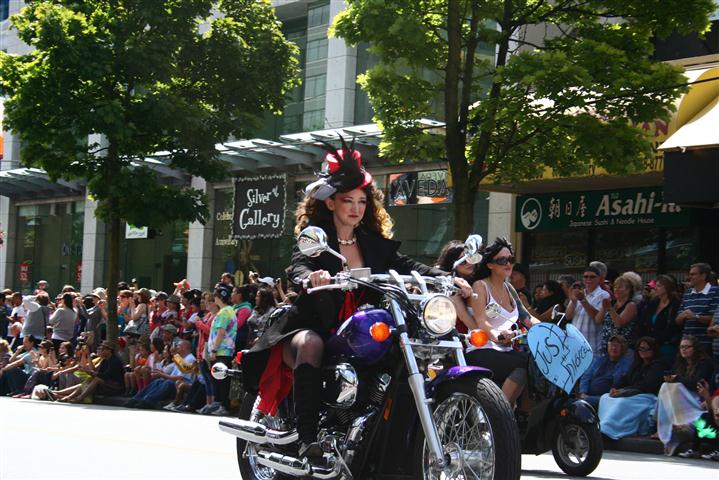 The bike wouldn't start, so they were left behind to push!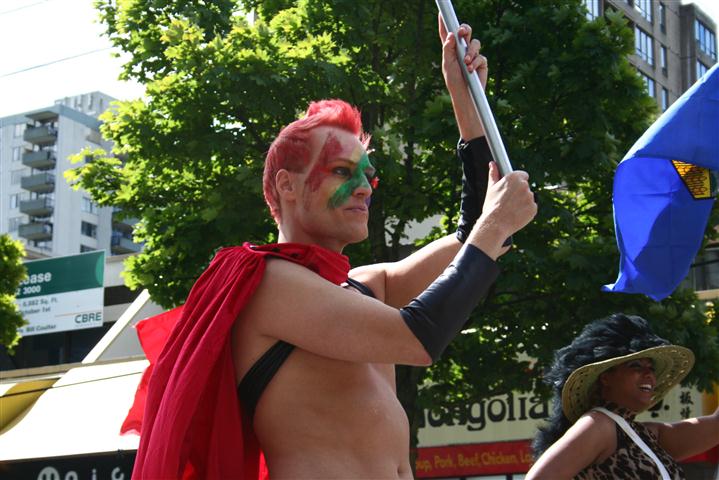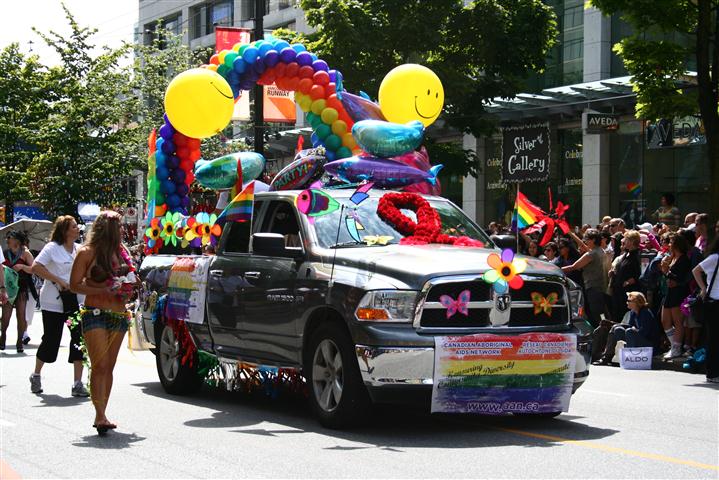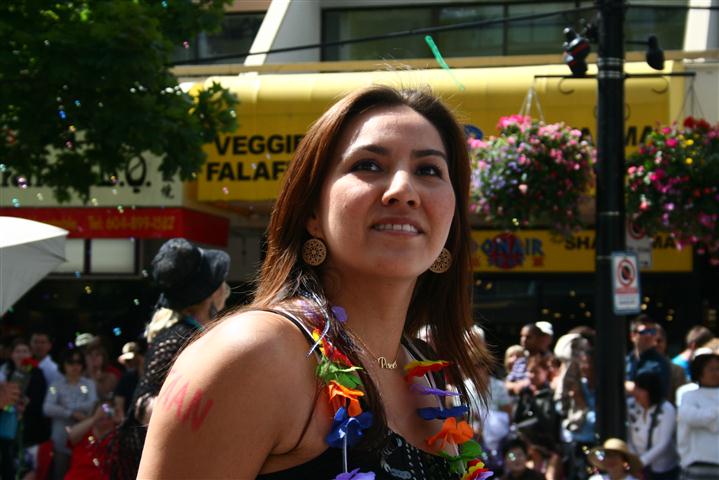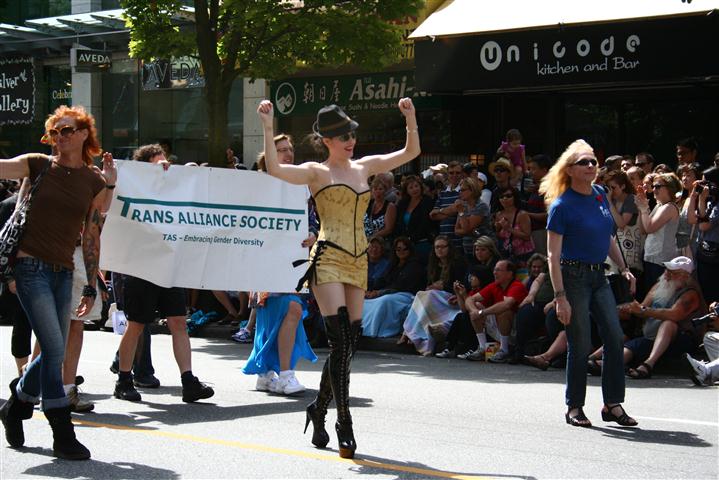 And she's going to walk a whole parade in those boots?!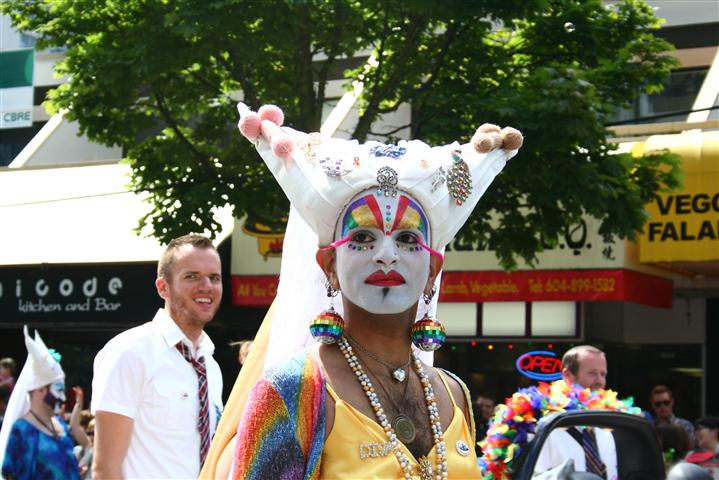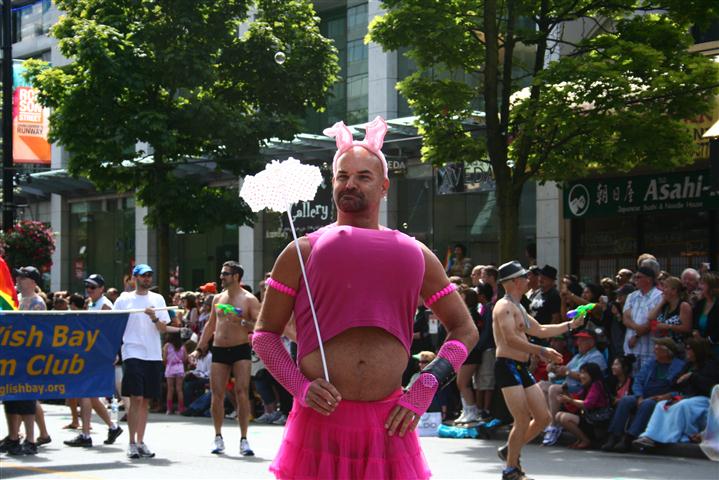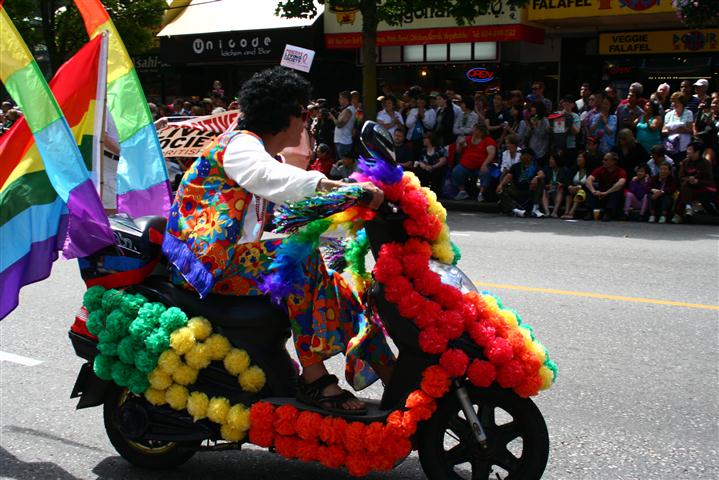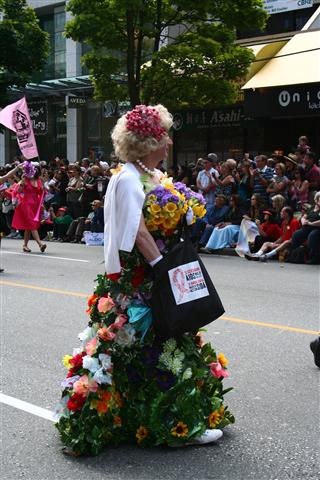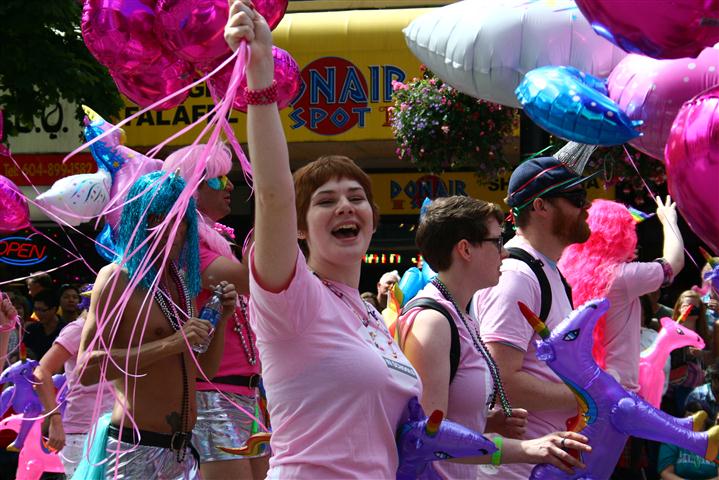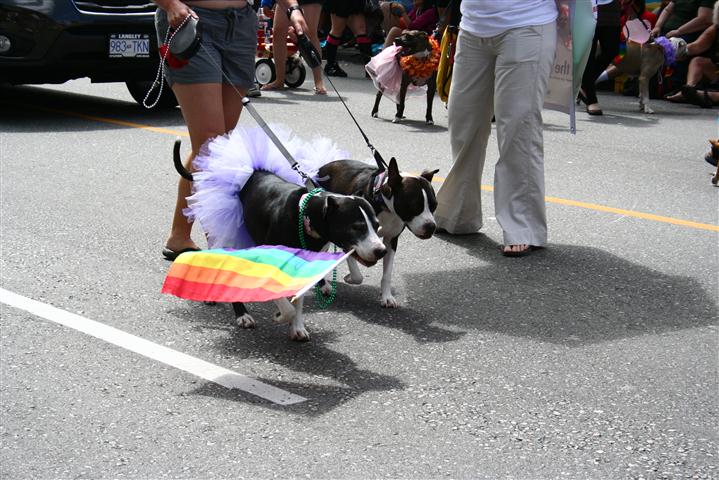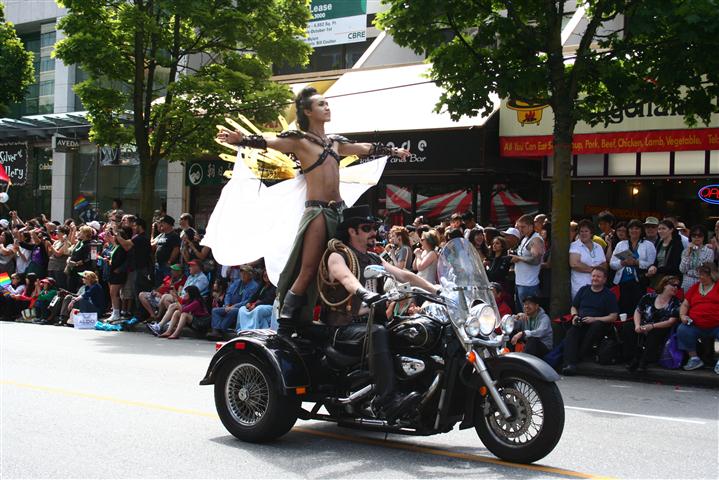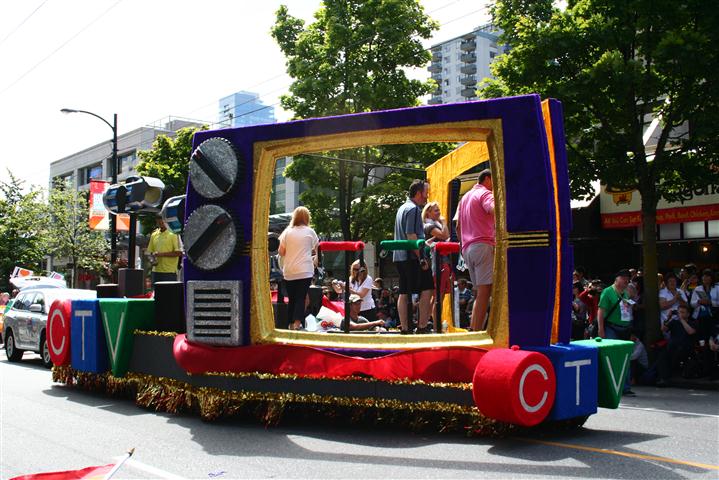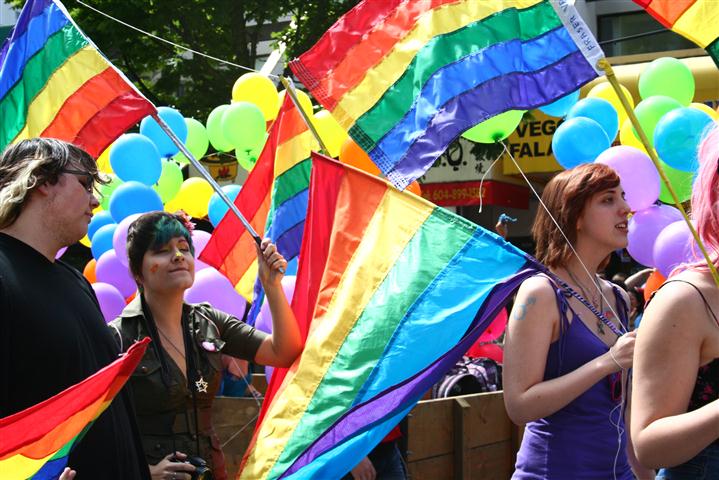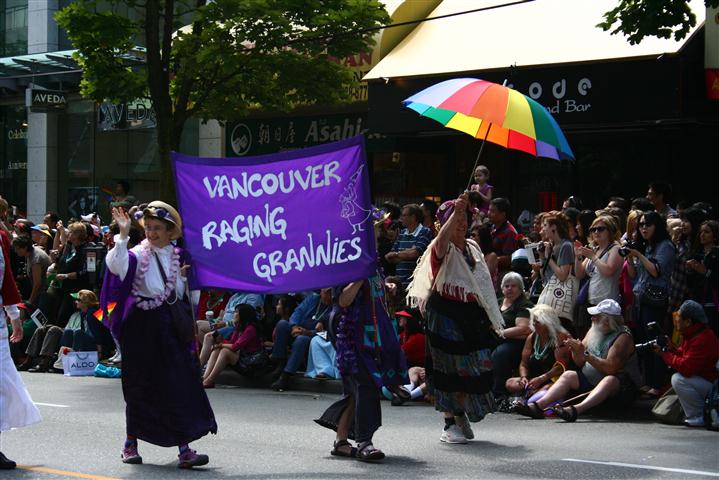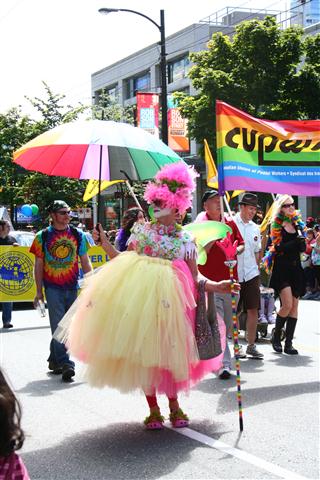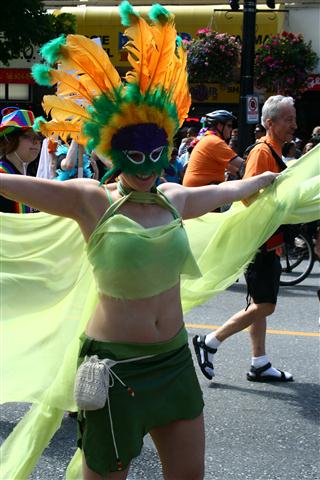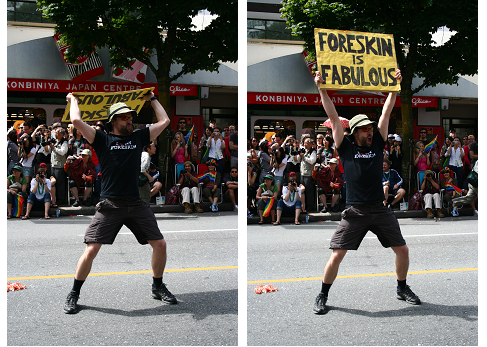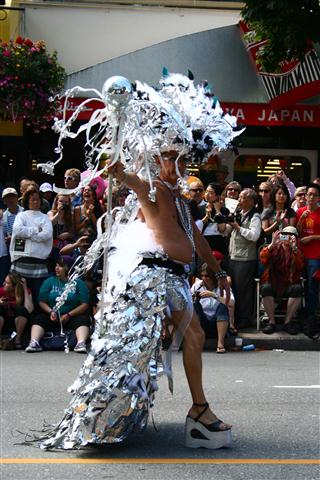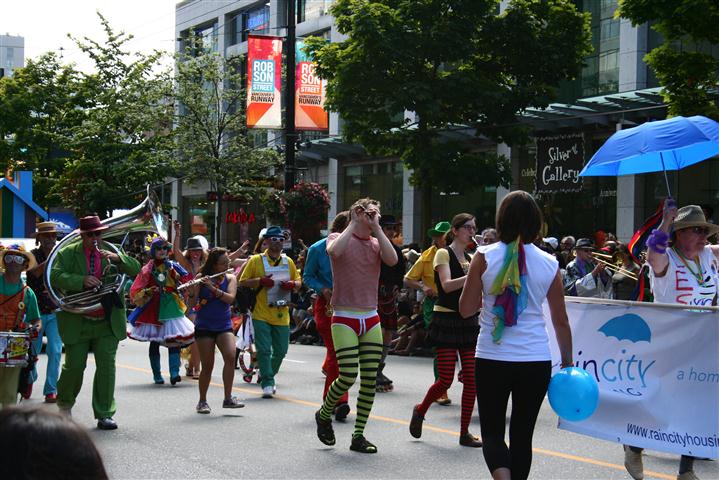 The flute guy was really into the music :)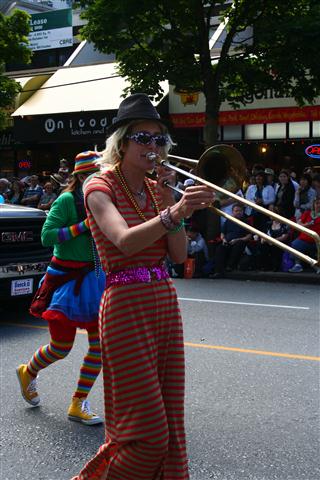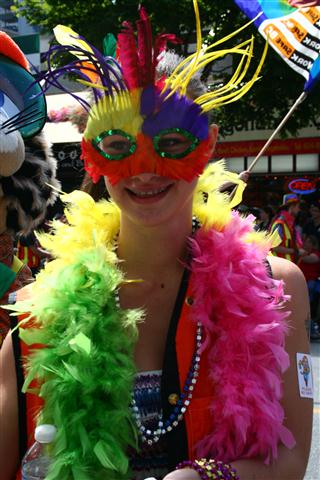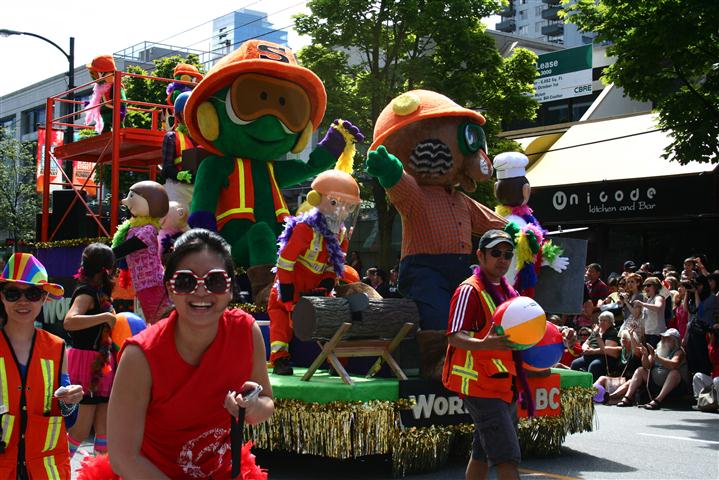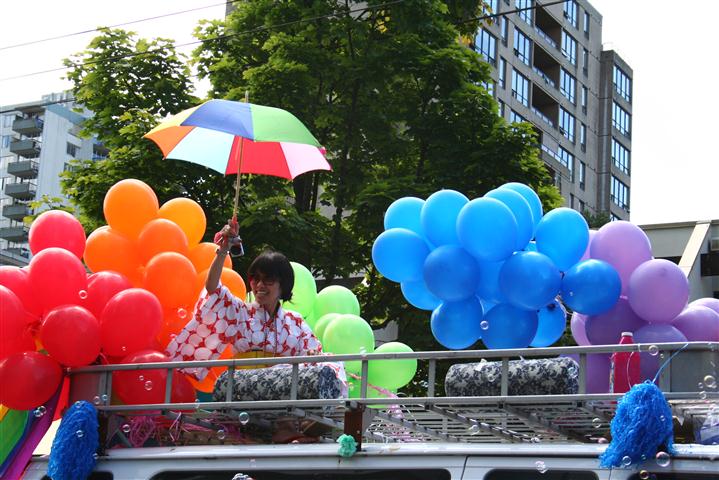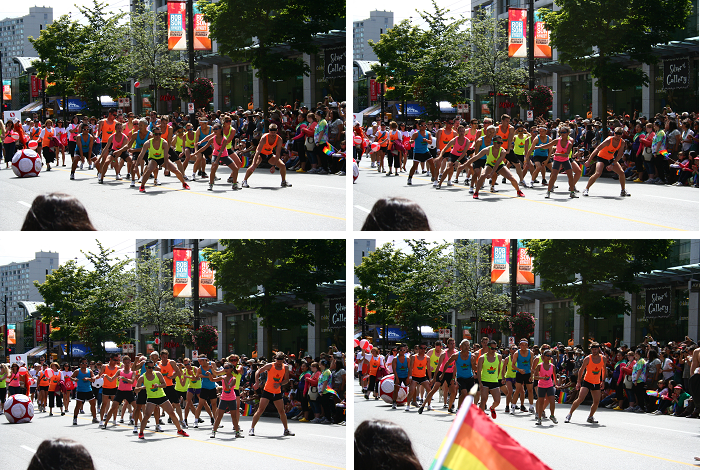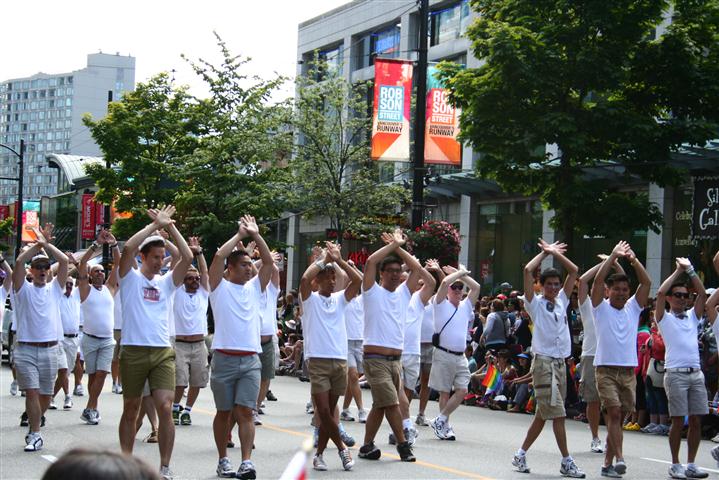 These guys were singing "Diamonds are a girl's best friend"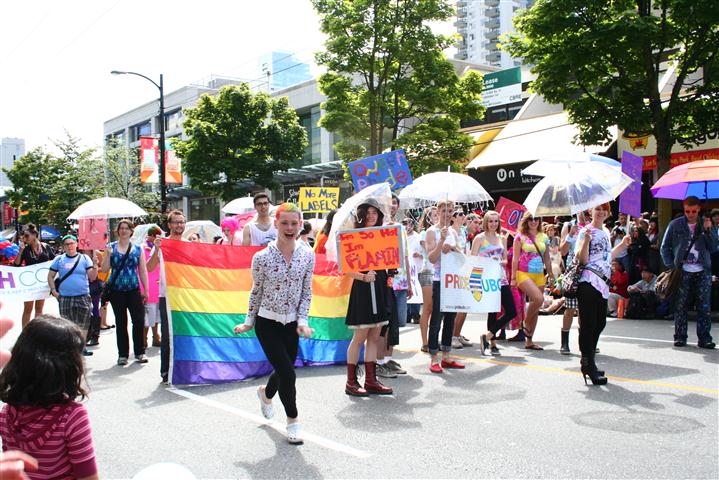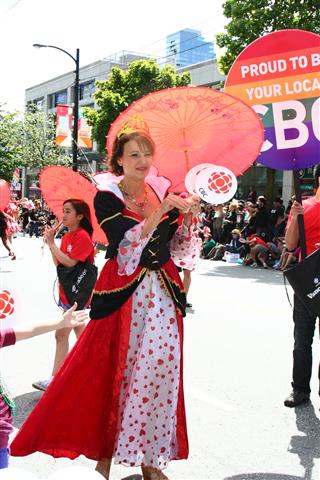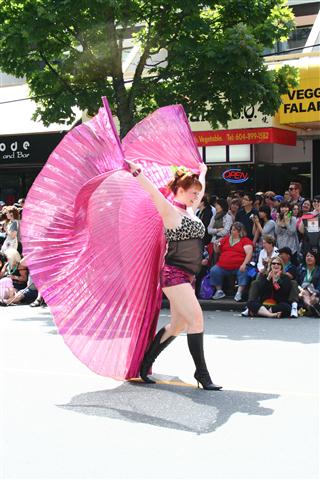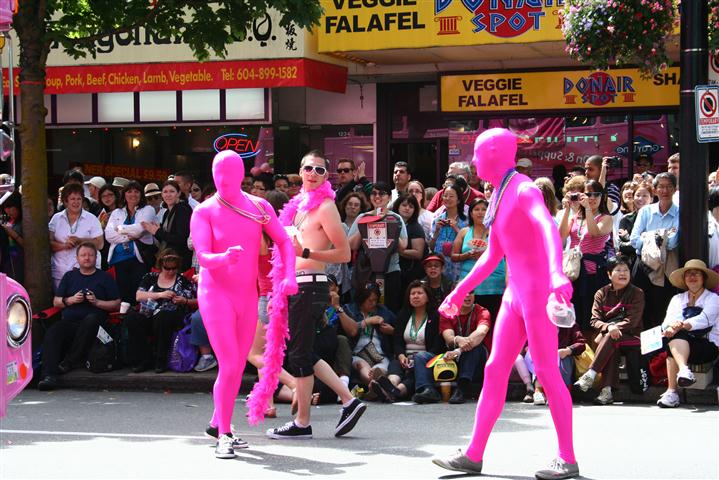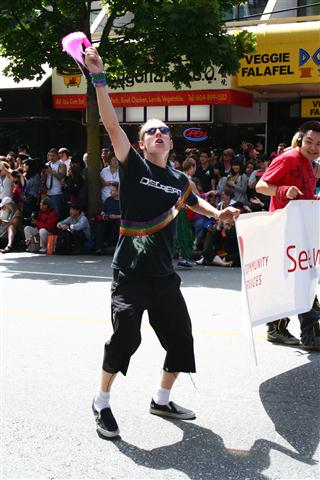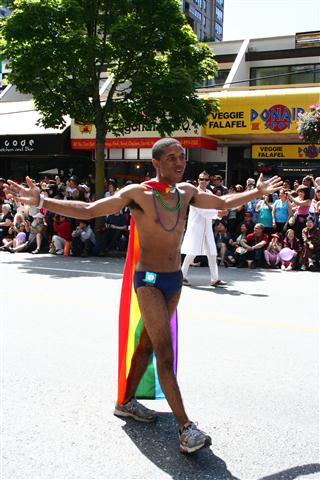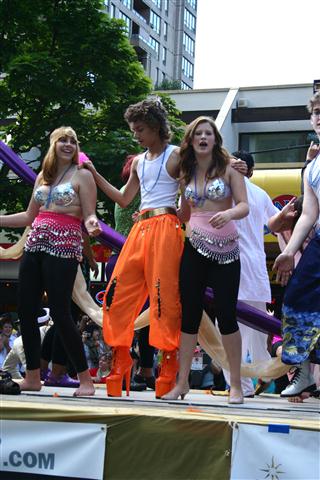 With those heels, I"m not surprised he was holding on!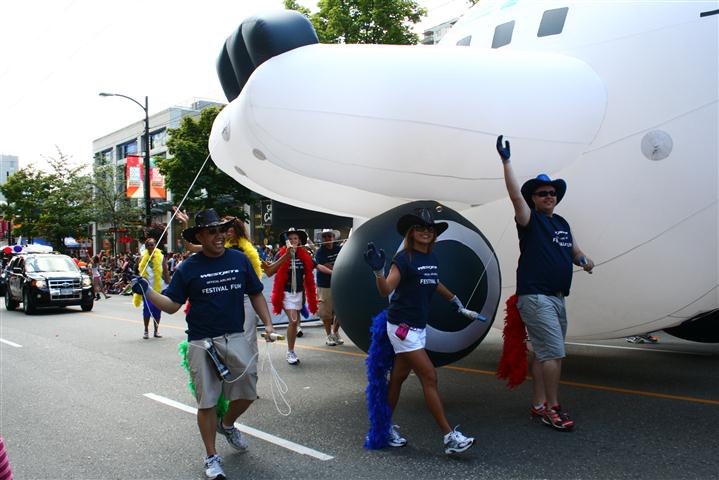 The WestJet people were really happy :D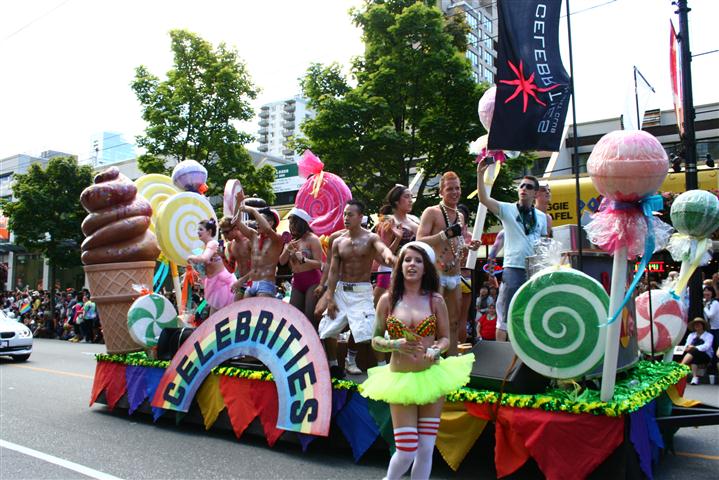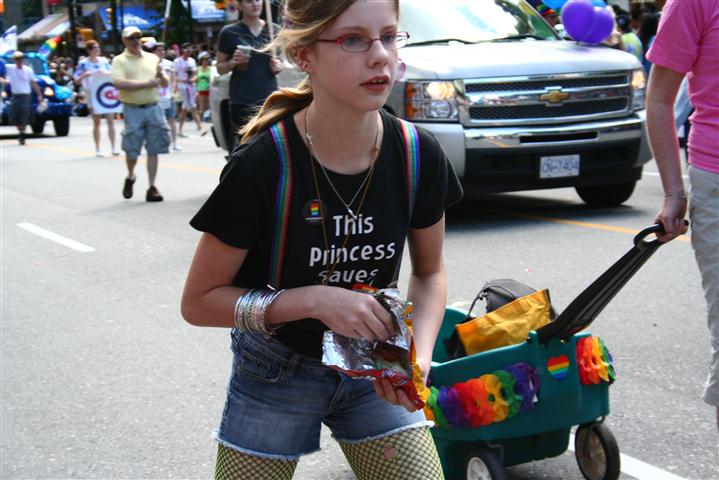 Mostly I just love her t-shirt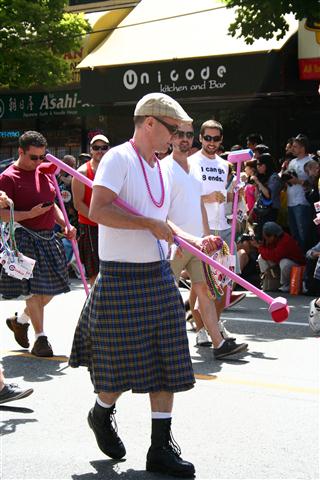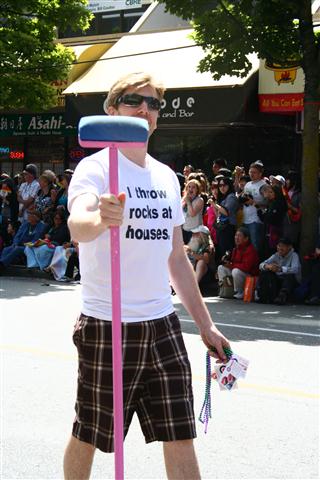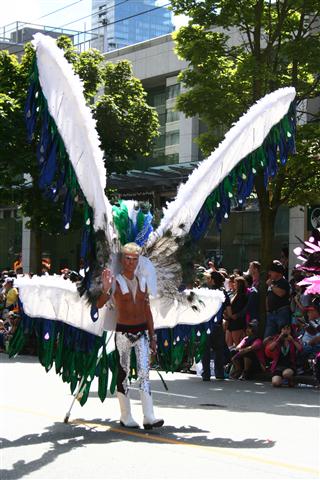 Impressive set of… wings? Must've been heavy.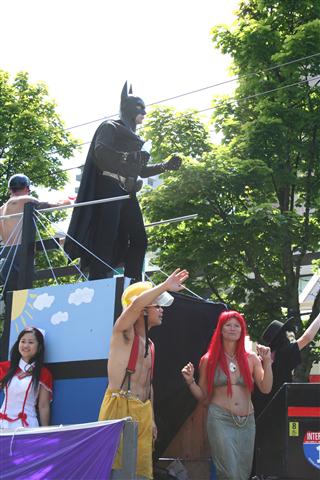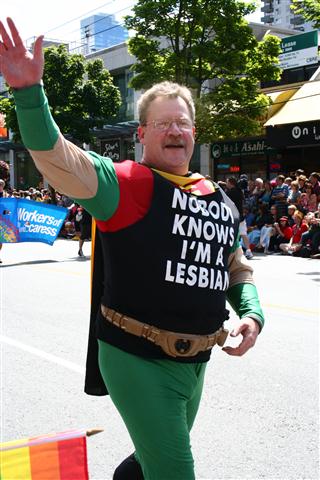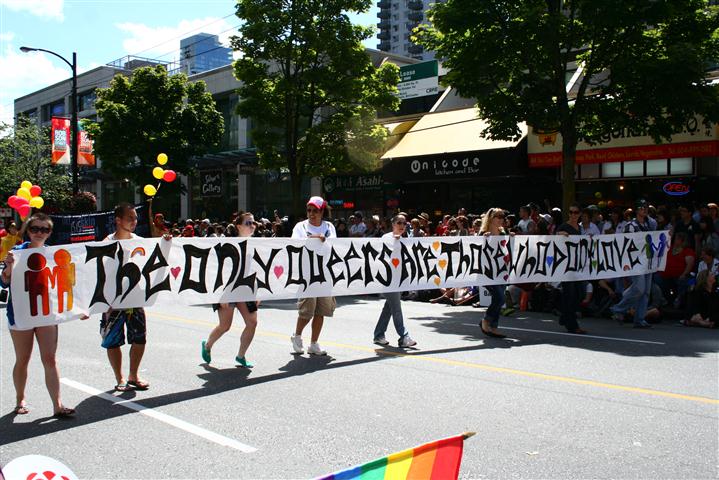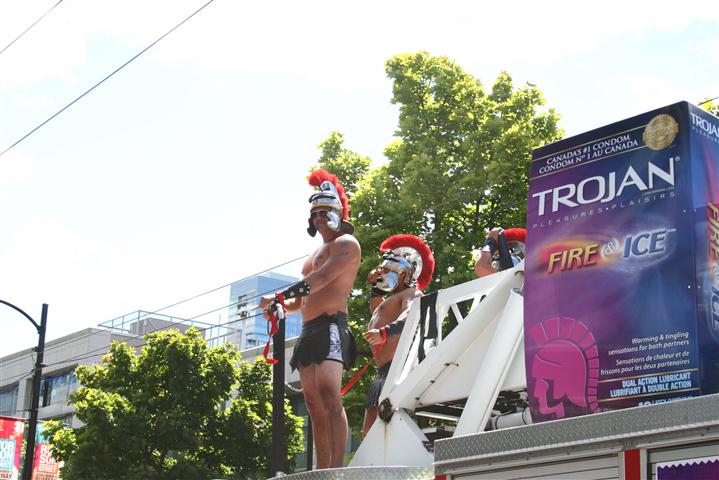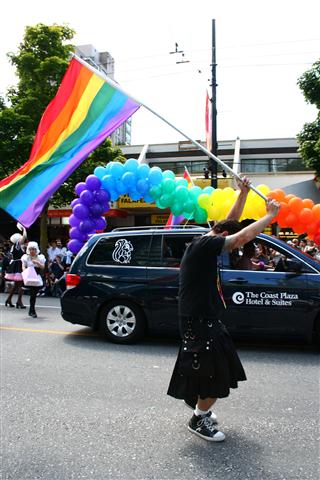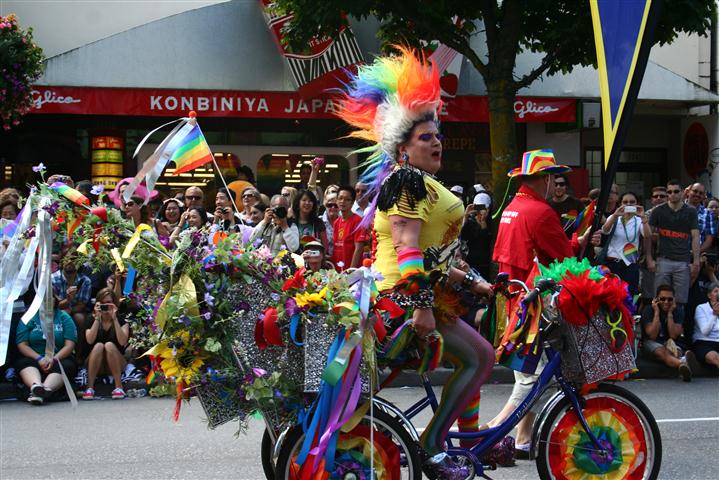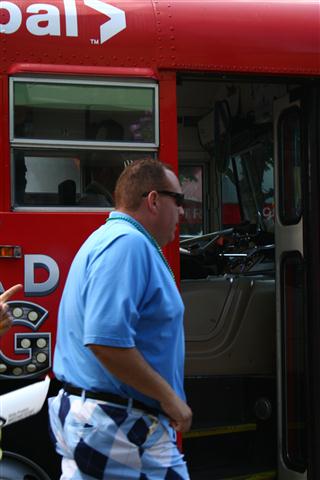 The Global morning news people were there too :)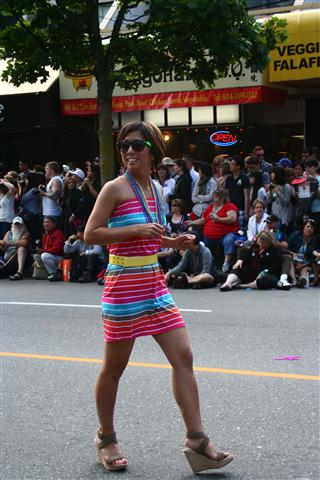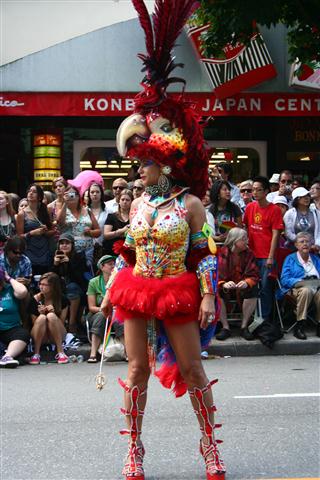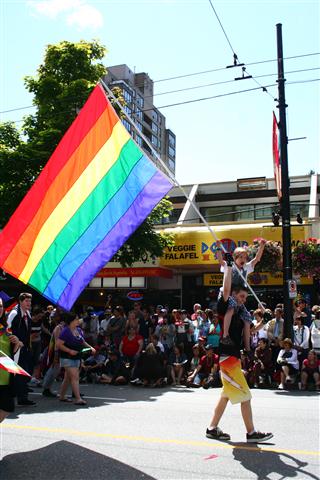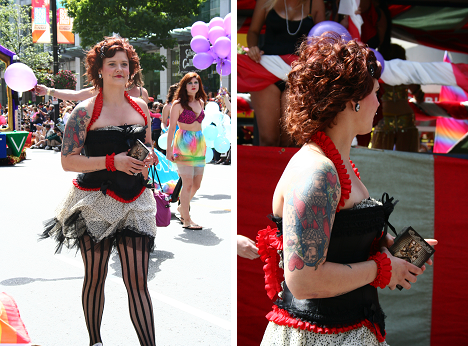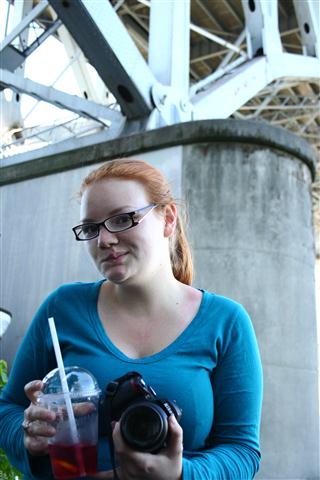 I got to visit Bailey, which was pretty darn awesome. I braved a ferry, a bus, and a skytrain, but it was a pretty smooth trip. This morning's ferry ride back to the island was beautiful and sunny.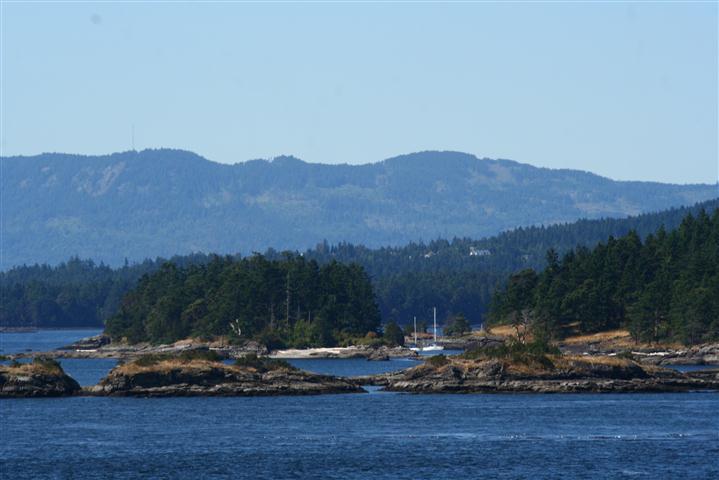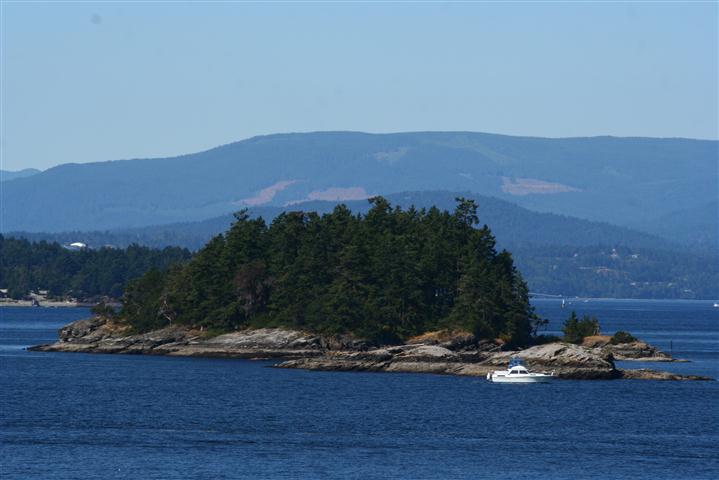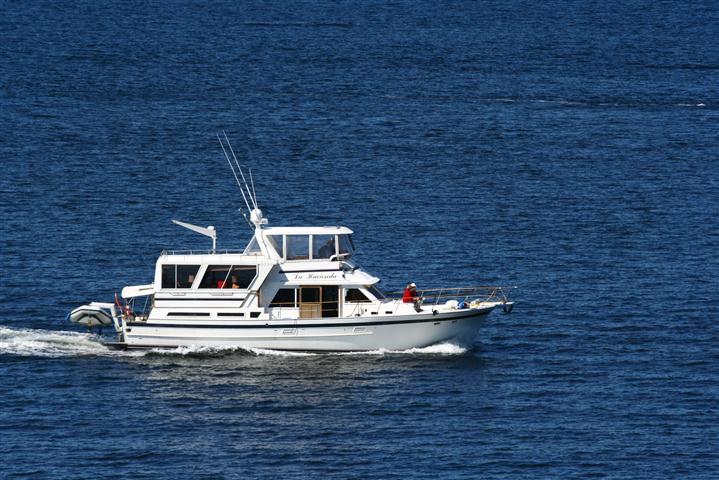 All in all, a great BC Long weekend :)
---
You might also like