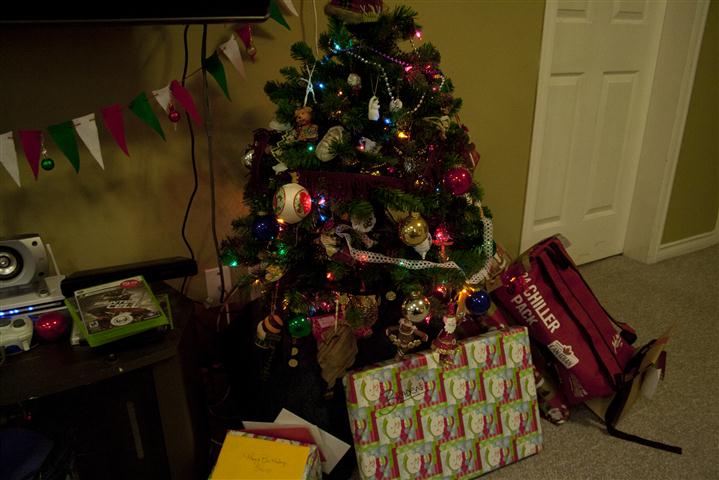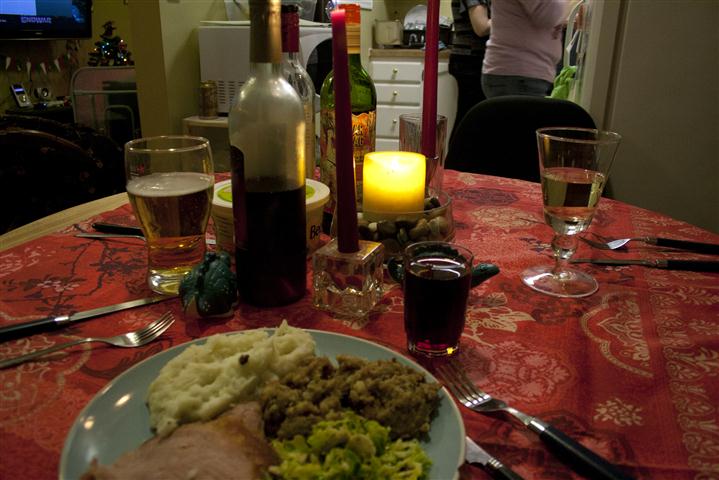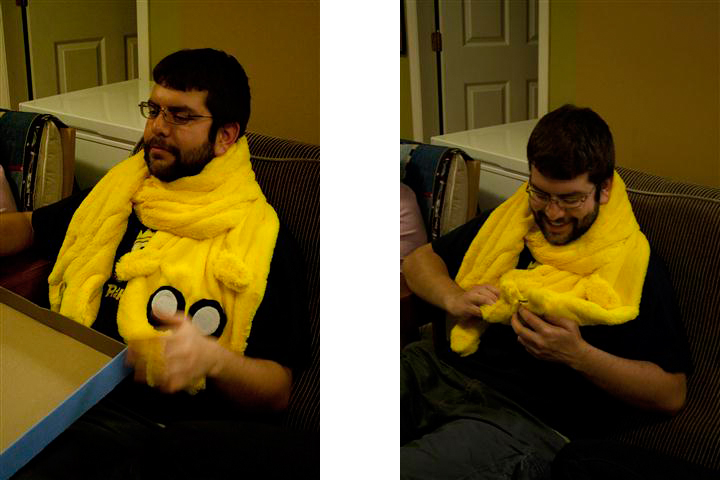 We had our early Christmas/Solstice dinner last night. Eric and I pulled off an amazing feat – a huge dinner in our tiny kitchen in two hours. (That food processor was the smartest decision ever.) It was like a food prep dance, moving around each other. We somehow managed to make a huge ham with roast carrots, stuffing, mashed potatos, pan-fried brussel sprouts, fresh buns, omgfood. Definitely tested the limits of the size of the oven, but with some creative Tetris-ing ("Heck yeah we can make buns in two pie tins!") to fit things around the ham, it worked.
Braden's mum is here for a few days before taking him back home for Christmas, and with one more friend for good luck, we had a wonderful dinner. I love the dinners that take up every chair in the house and gather them around the table.
We had a small gift opening, really just Braden, because I'm working late tonight and he leaves tomorrow. I made him a Jake the Dog scarf (from Adventure Time). I was smiling the whole time I made it, and I'm so glad he loved it too! He didn't take it off the rest of the night. (The best compliment, I think) I'll try to get some better pictures soon. Now, for us, it's all downhill until January when it's our turn to visit family. There is plenty of time to breathe and plan until then. Whew.
---
You might also like