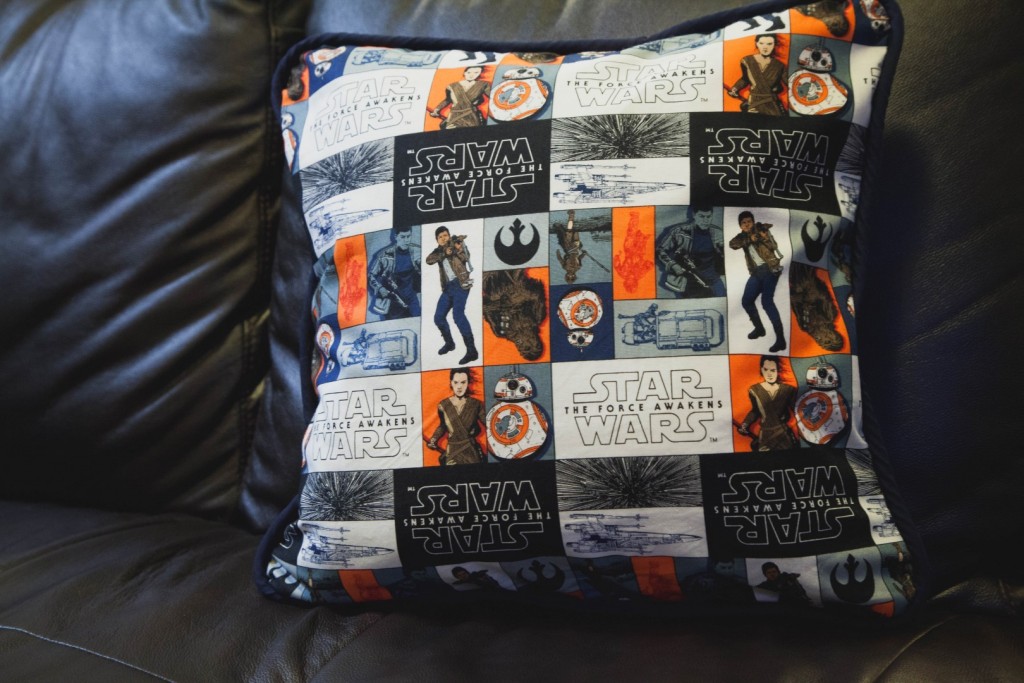 Yesterday Eric and I were at the fabric store to pick up some supplies for another project when we saw the Star Wars specialty prints. It didn't take long for for us to decide it was coming home with us, but only half a meter since it's not as affordable as I'd like. But luckily that's the perfect amount for a pillow cover!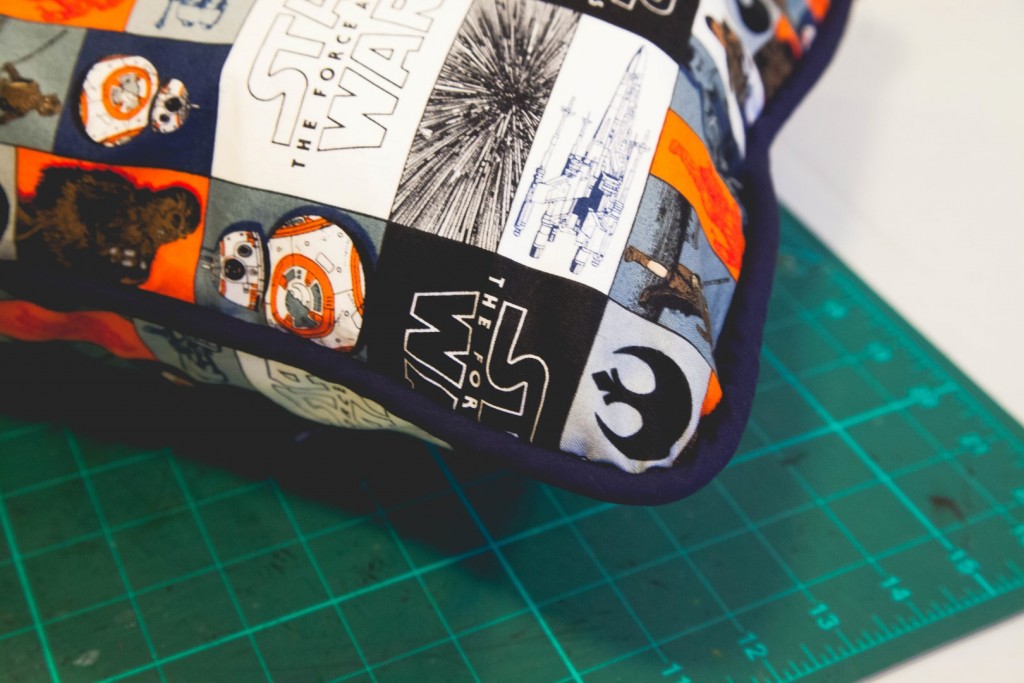 I made it nice and simple – some navy blue piping and an orange zipper from my stash. The zipper isn't really hidden, but the colour works well enough with the fabric it doesn't stick out too horribly.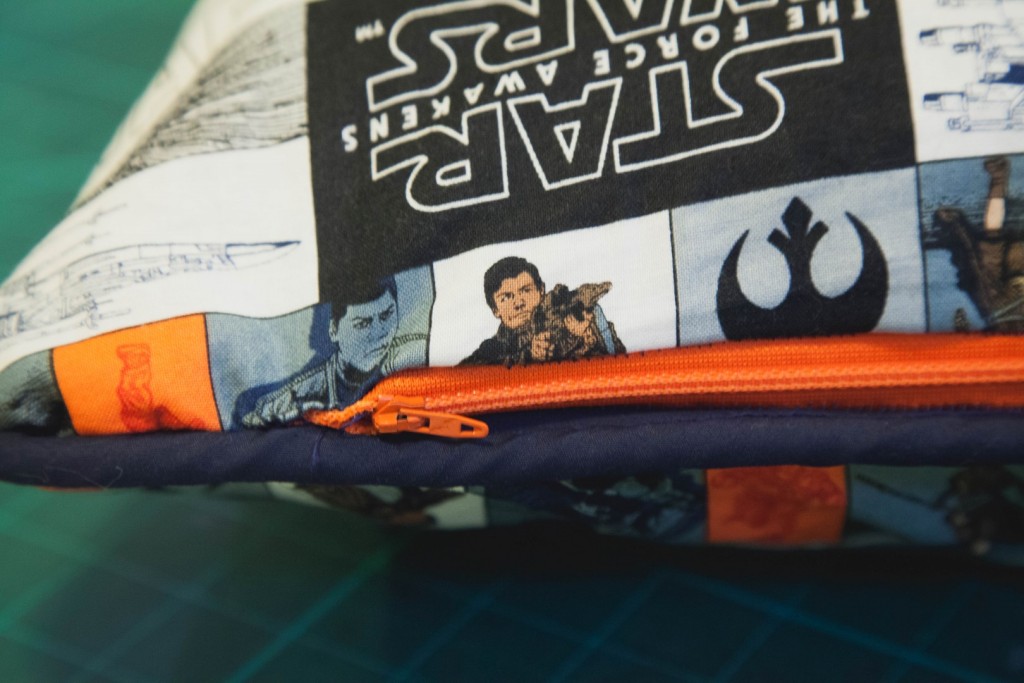 I'm slowly improving my zipper skills! Last year I made a whole bunch of zippered bags, which was a great way to practice installing them, but also get useful storage at the same time.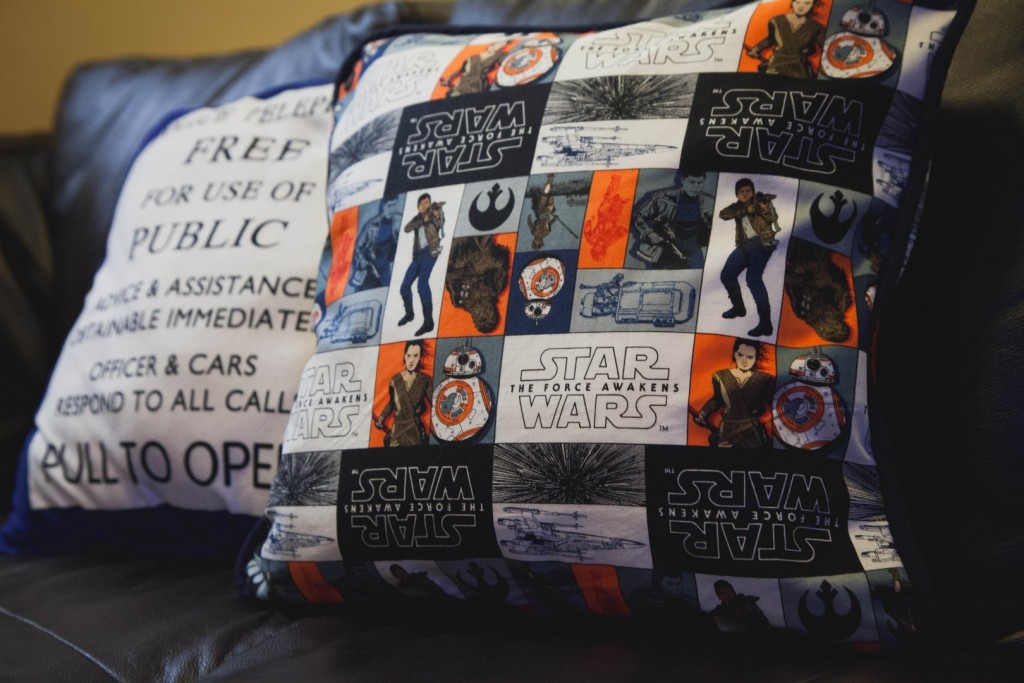 Our couch seems to be collecting geek pillows. Maybe we should look for more fabric to add to the collection? What do you think?