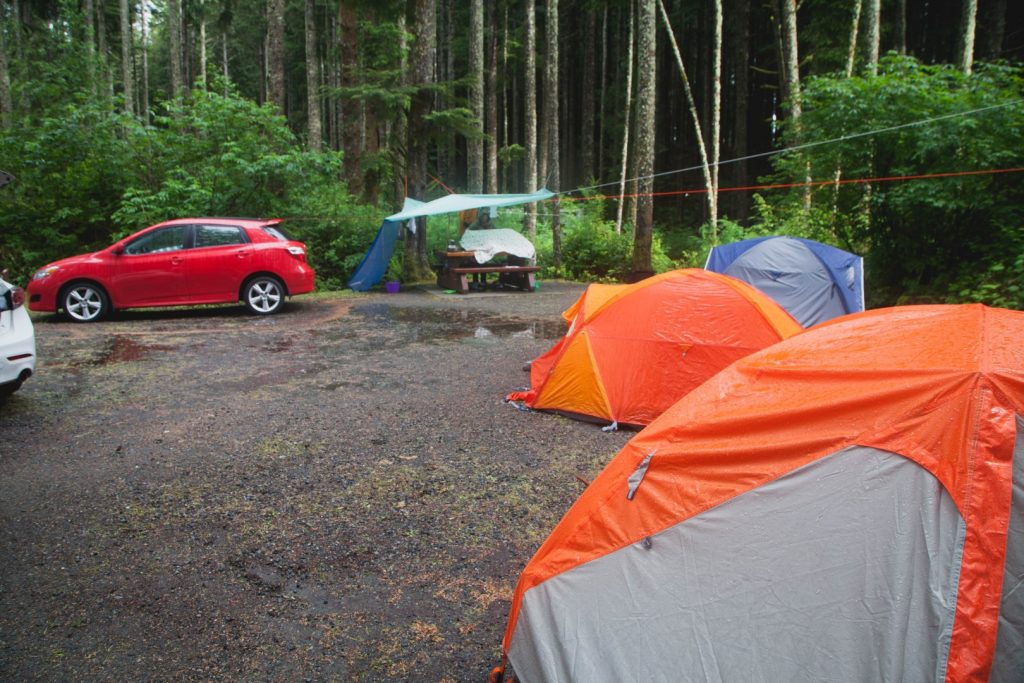 This past weekend Eric and I went camping with Team Adventure. Bailey, Geoff, Sarah, and Anthony came over from Vancouver and set up at China Beach campground on Thursday. Eric and I met up with them on Friday after work. The forecast was for 10-15mm of rain, so we made sure to bring our sun shelter and a tarp. And lots of blankets; I learned from last time.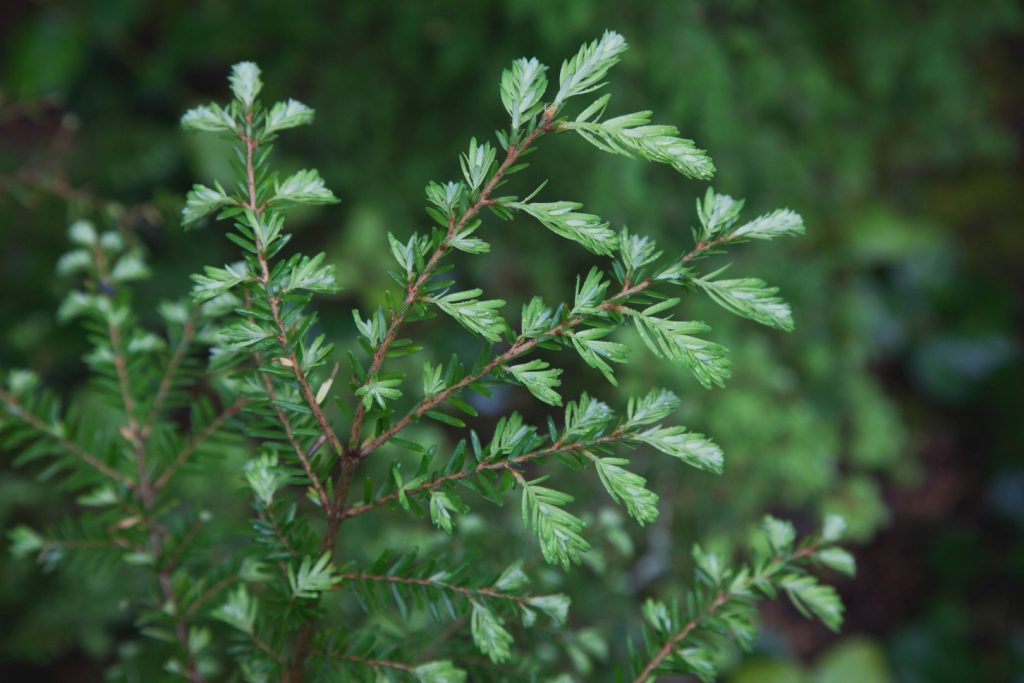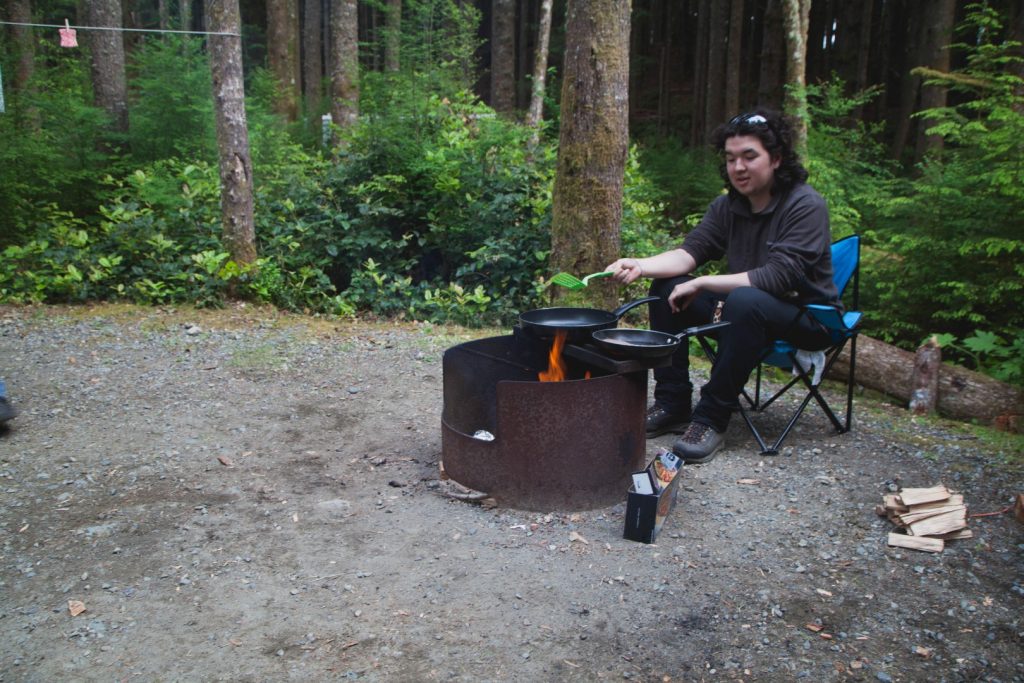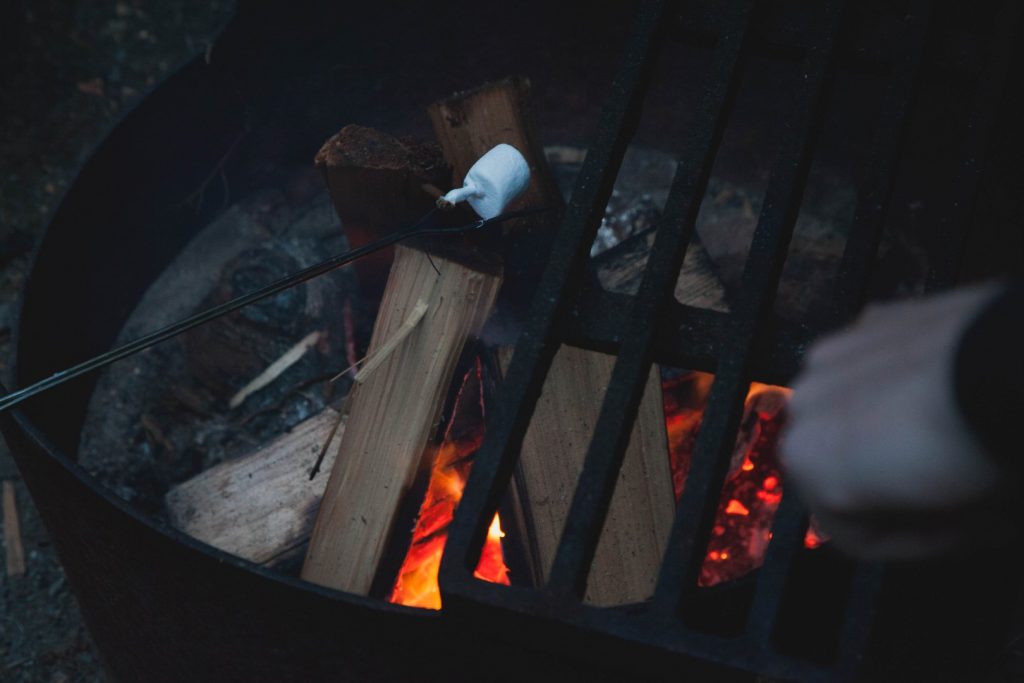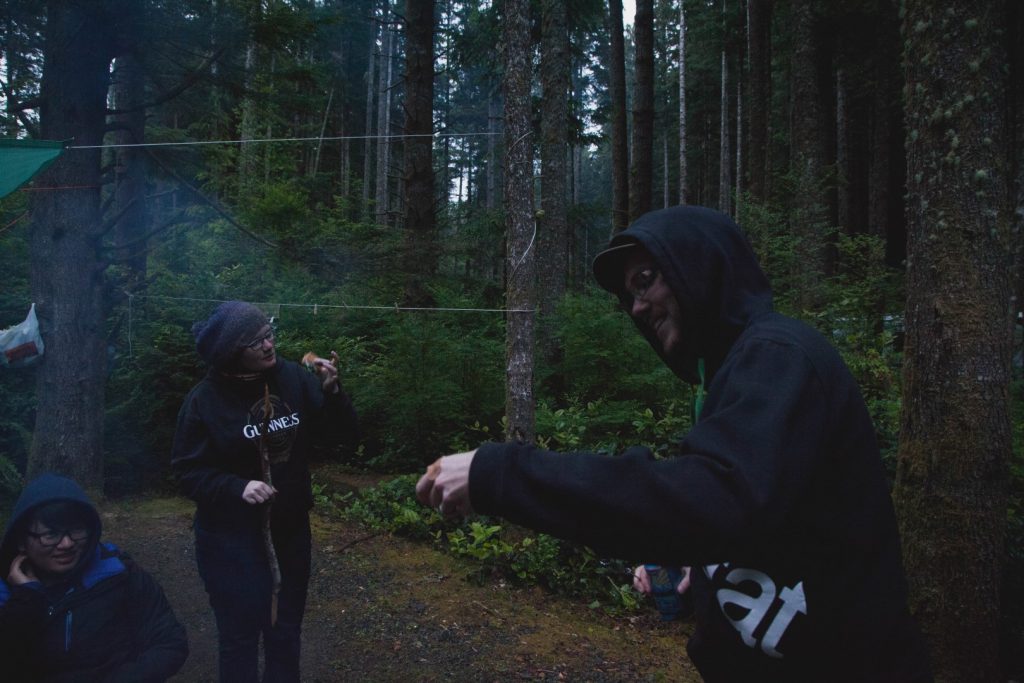 It didn't take long to begin relaxing that night. Much of the area is a cellular dead spot, so there were no emails or notifications to create stress. I had pre-cooked pasta for us to heat up as a quick dinner, and Team Adventure made burgers. We had enough time for s'mores before the rain started. Before long, the light drizzle became a true rainfall. At least we had shelter and tea! I went to bed early, having woken up bright and early and had a gym day. The others stayed up. I didn't sleep well in the pouring rain (so loud!) so I was still awake when the guys, full of "cheer" came back from a late night walk. Let's just say there were shenanigans…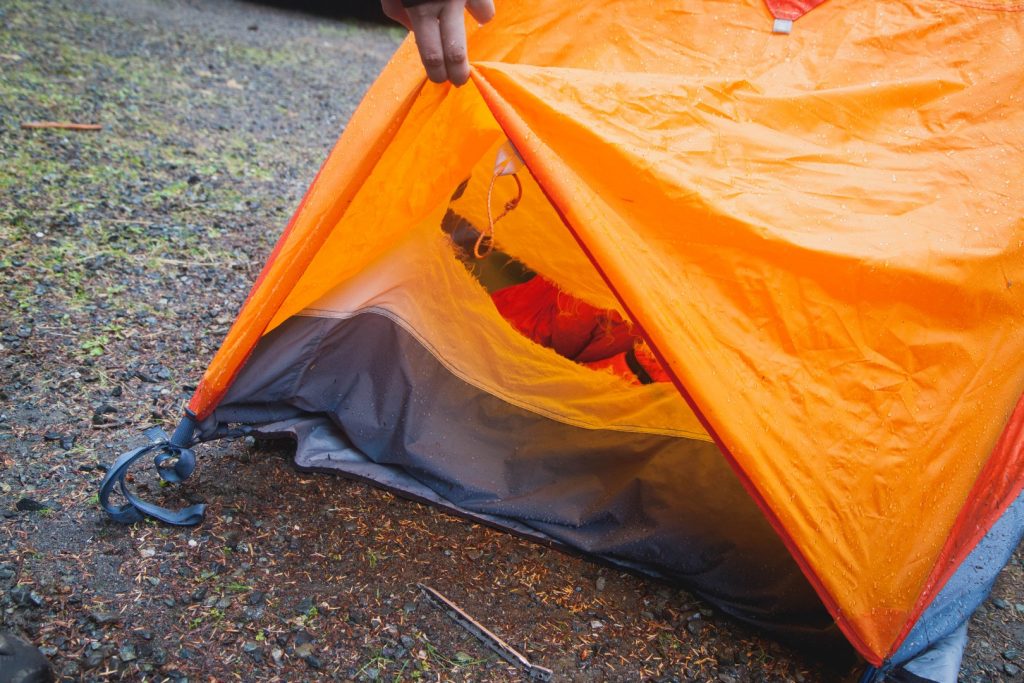 Oops. Someone rolled over when they shouldn't have.
Saturday was wet and miserable. I call bs on the weather forecast. I later found out that Vancouver had the highest rainfall of the year so far.

*Here you can see Lake Adventure after it dissipated slightly.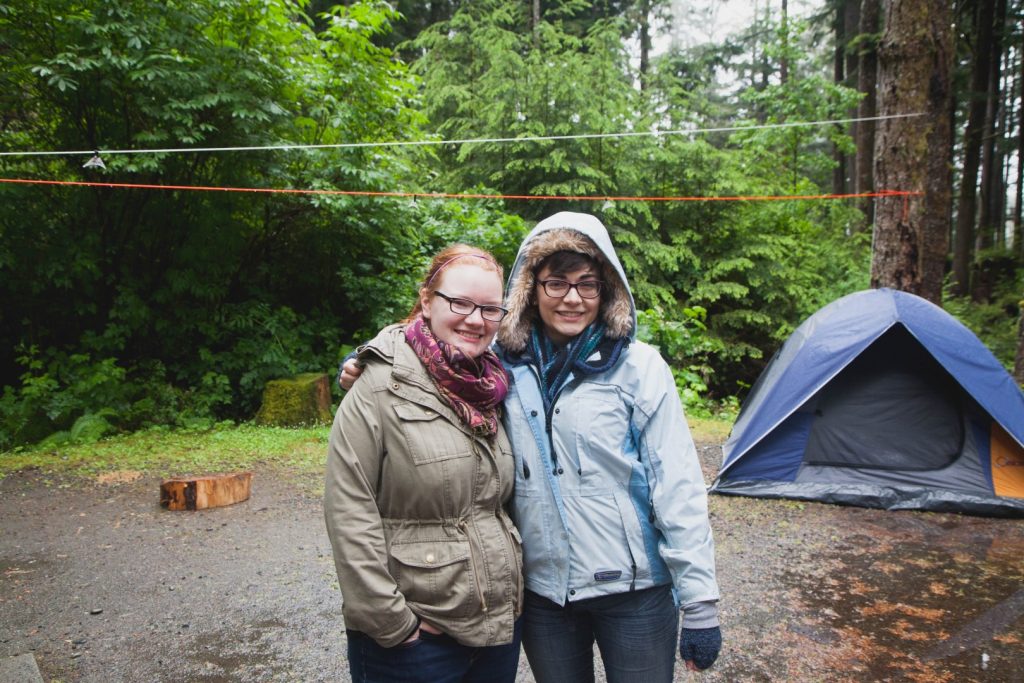 Smiling despite the rain.
Thankfully I packed extra pants, though Eric didn't. He retreated to the tent and blanket pile for the last half of the day to warm up and read. Since none of us really wanted to go for a walk to the beach in the wet, it was a fairly low key day of reading and colouring and whittling (and a jelly bean eating contest – but I'll let Bailey tell you about that!)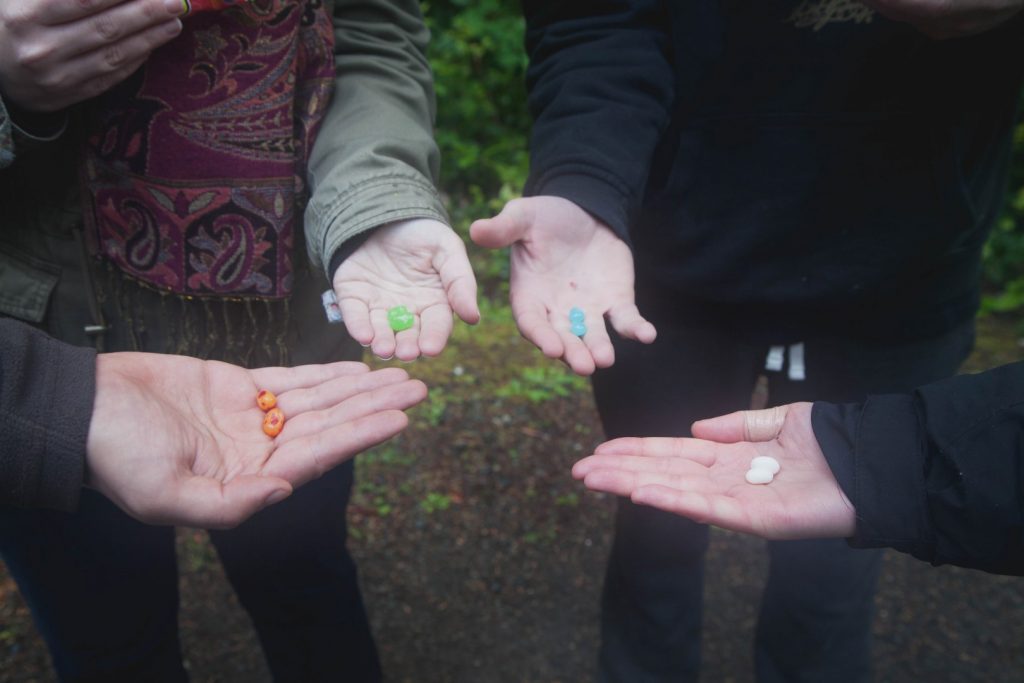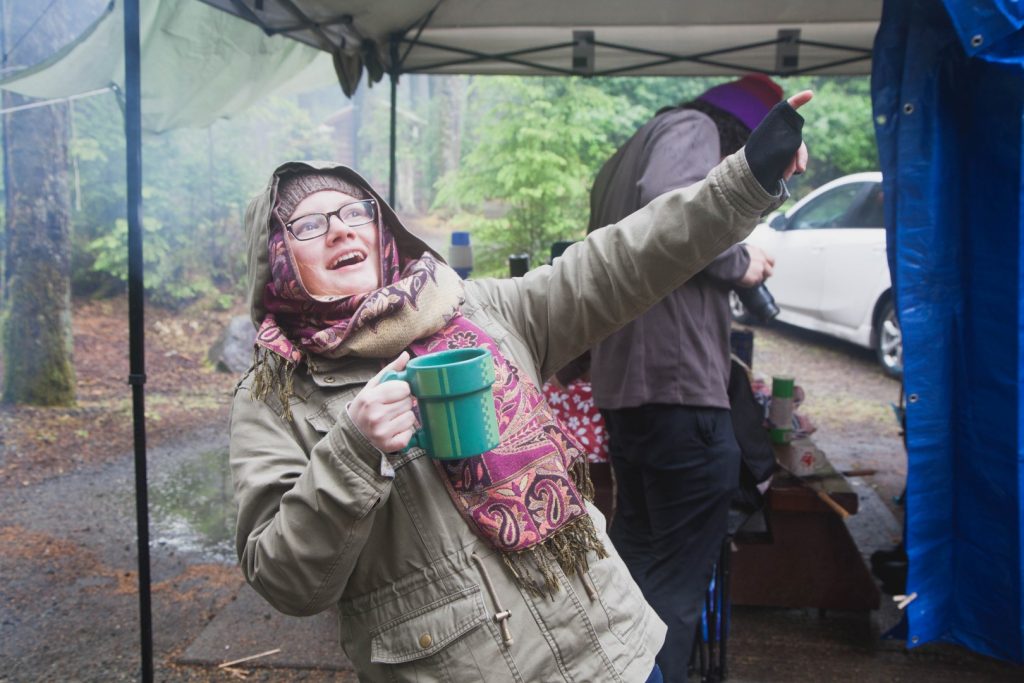 Each time I thought it couldn't rain harder, it did.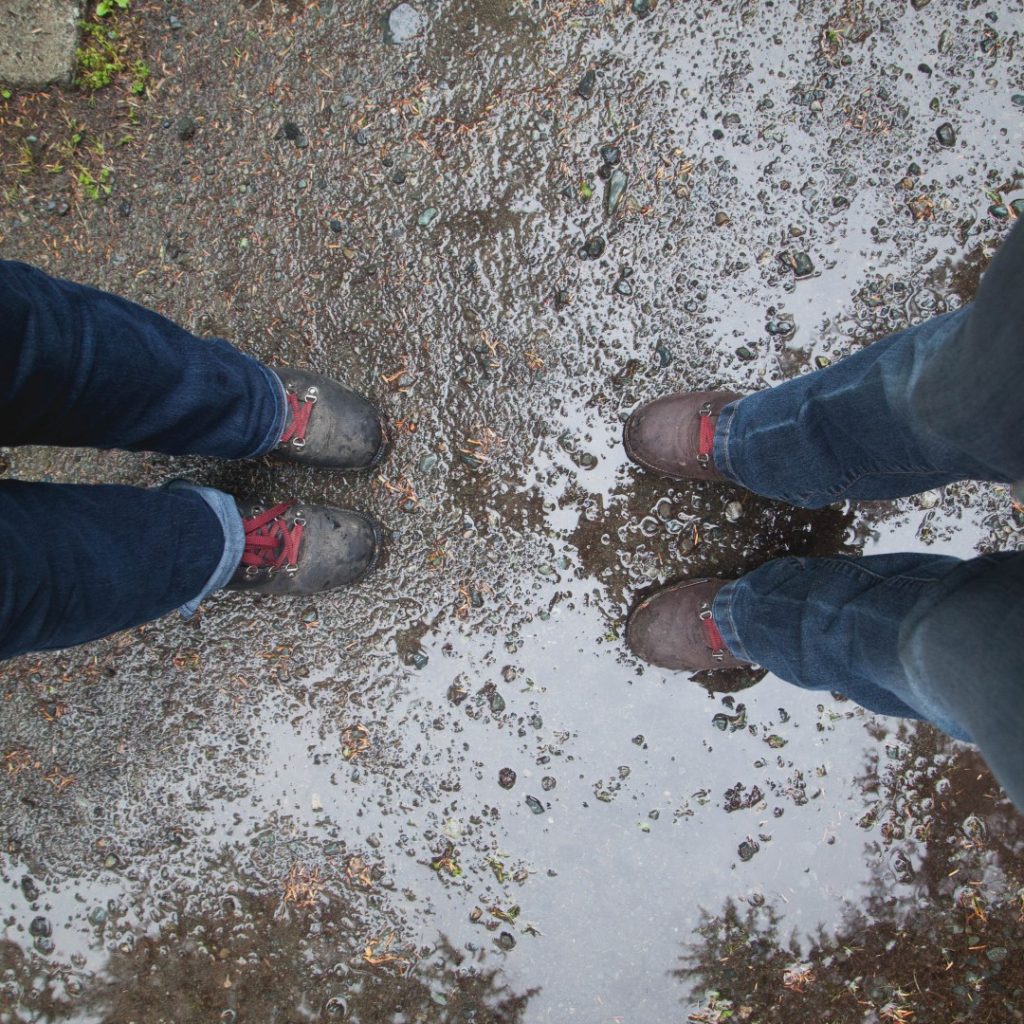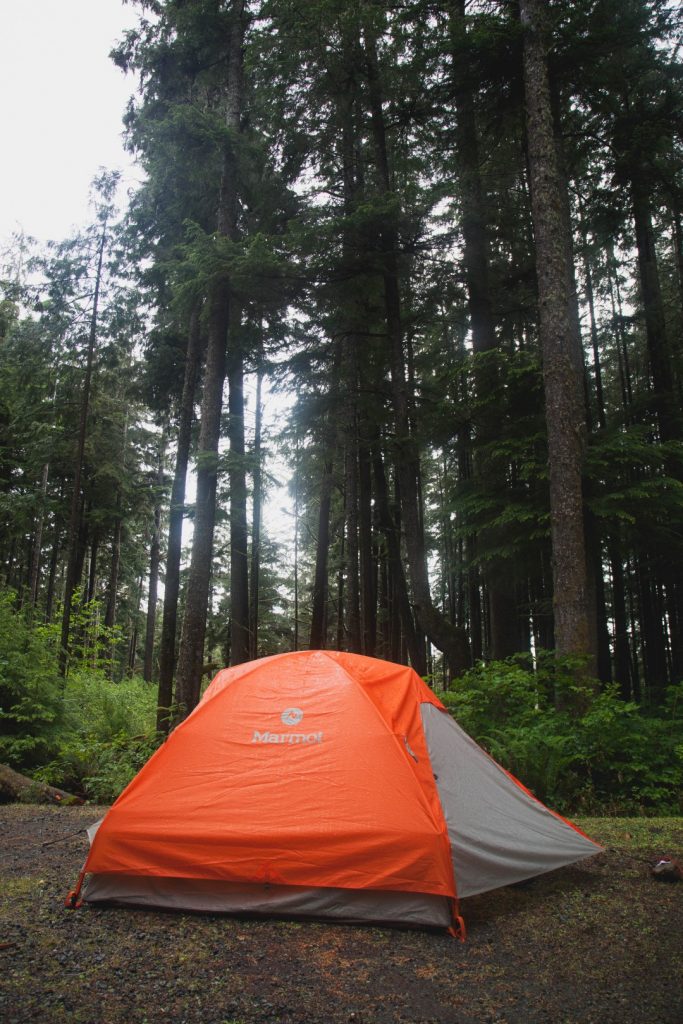 On a side note, holy crap our tent is amazing. It has been thoroughly rained on and sat in a puddle, but only let a tiny bit of water in. (Likely because the ground was too hard to put all the pegs in.) Totally worth it.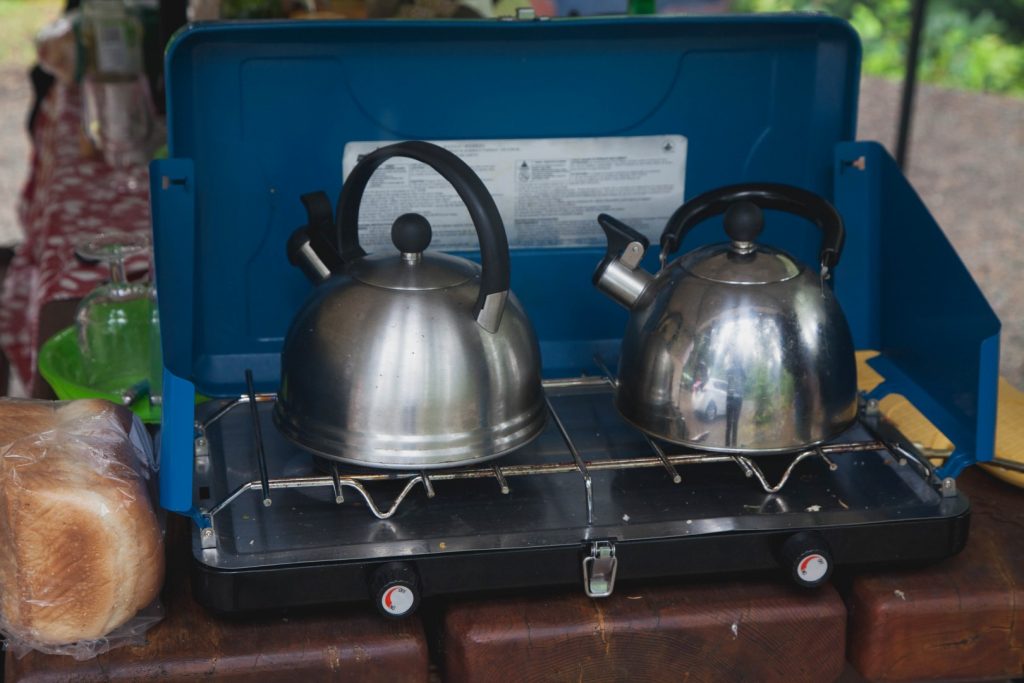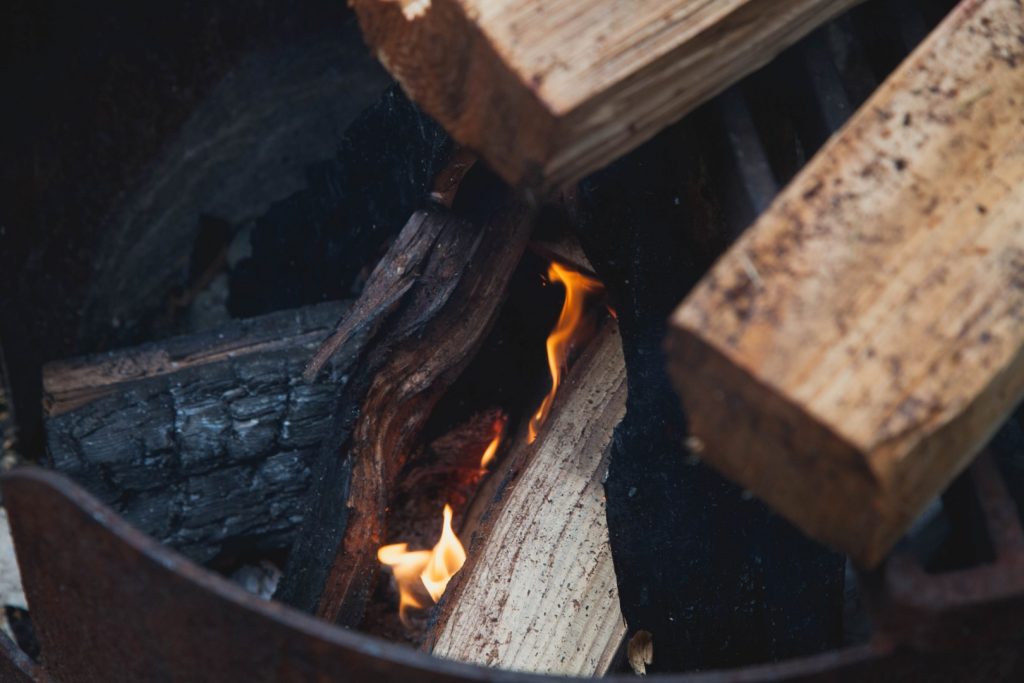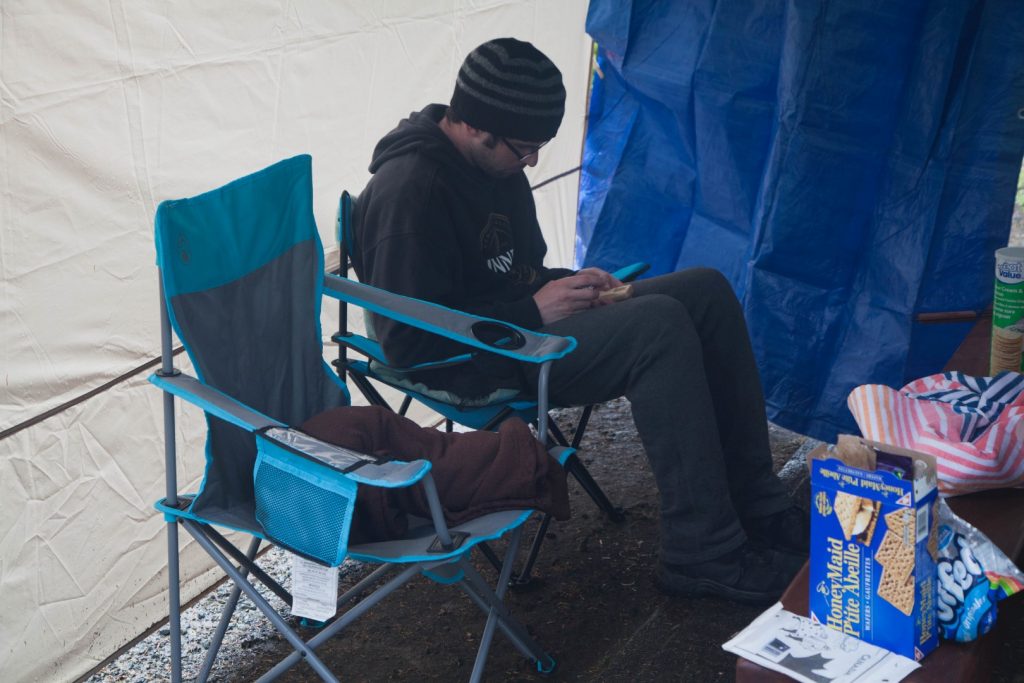 Saturday evening the rain tapered off (such a relief) so Bailey and I went for a walk to stretch. The night was much calmer, and I slept easier without the sound of heavy rain.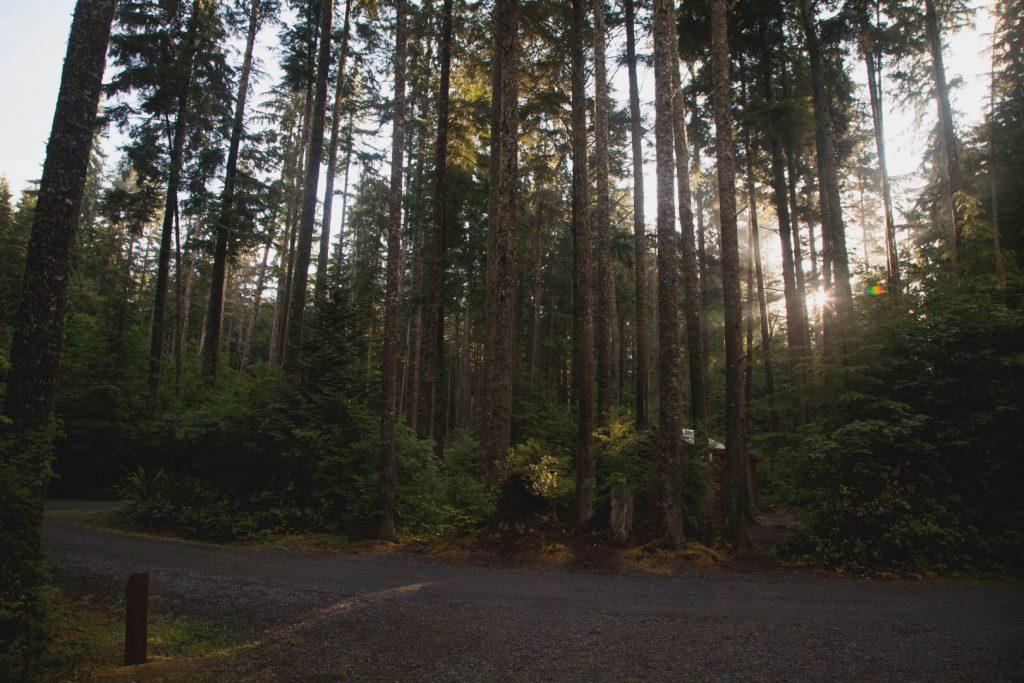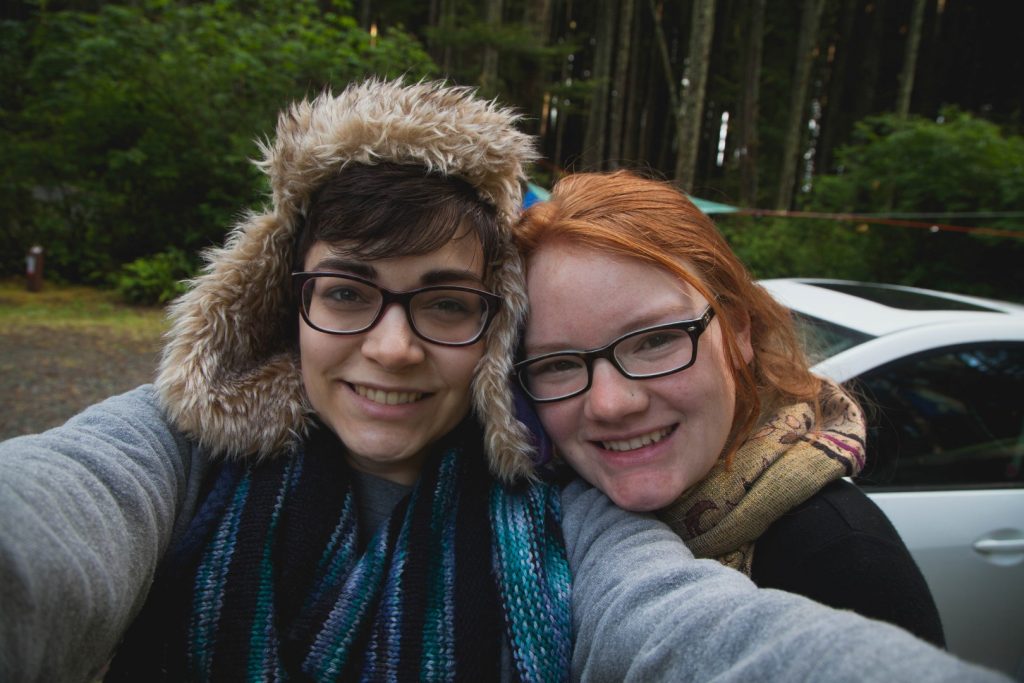 We woke Sunday to a beautiful sunrise shining through the tall trees. I think it improved everyone's moods! The drier night certainly made packing up the tents and tarps a little less messy. Regardless of the weather, I say this trip was a success! I can only hope that next time we go, it's dry. In my dreams, probably ;)