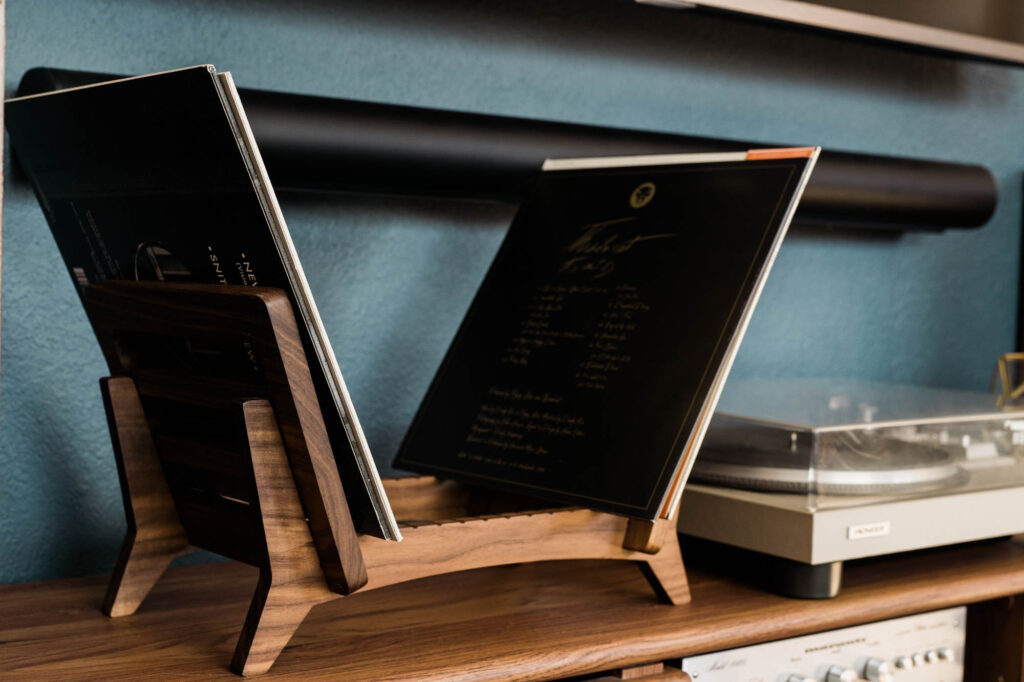 One of the many wonderful things about having our own space now is that we're able to try projects that weren't possible while in a basement suite. Eric has expanded his tinkering from lighting to woodworking and is really enjoying it. One of his recent ideas was an album rack in black walnut. Hot damn that wood shines when you oil or coat it *chef's kiss*.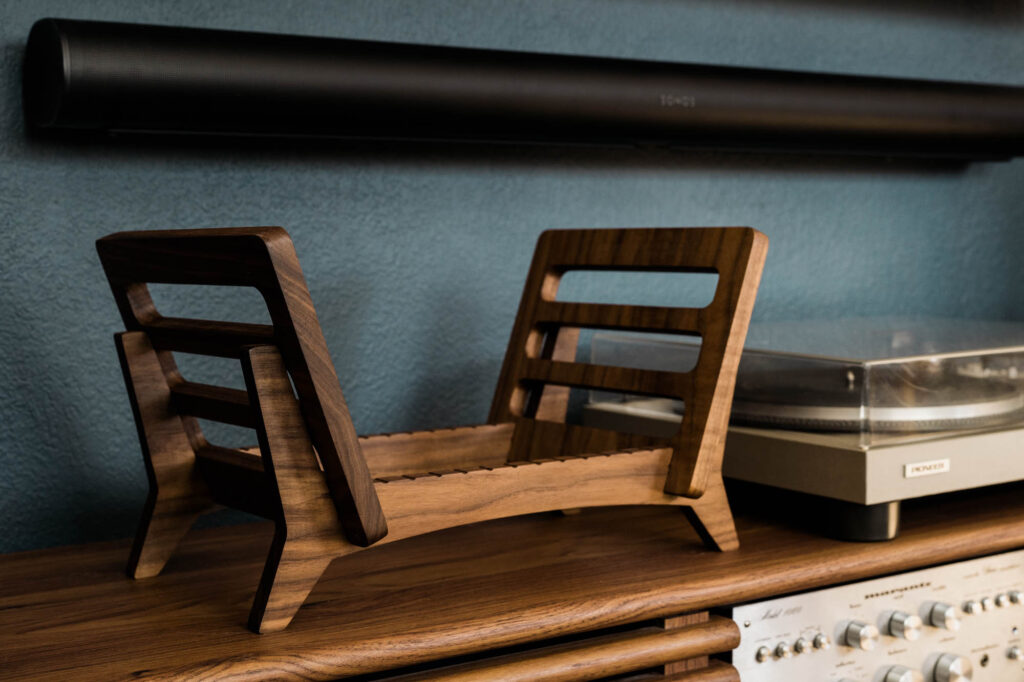 He used his small CNC cutter to create each piece – we don't have room for a big band saw currently – and after a few iterations and adjustments (I only helped a little) landed on this design. It's a neat little rack that slides together without fasteners for easy transport.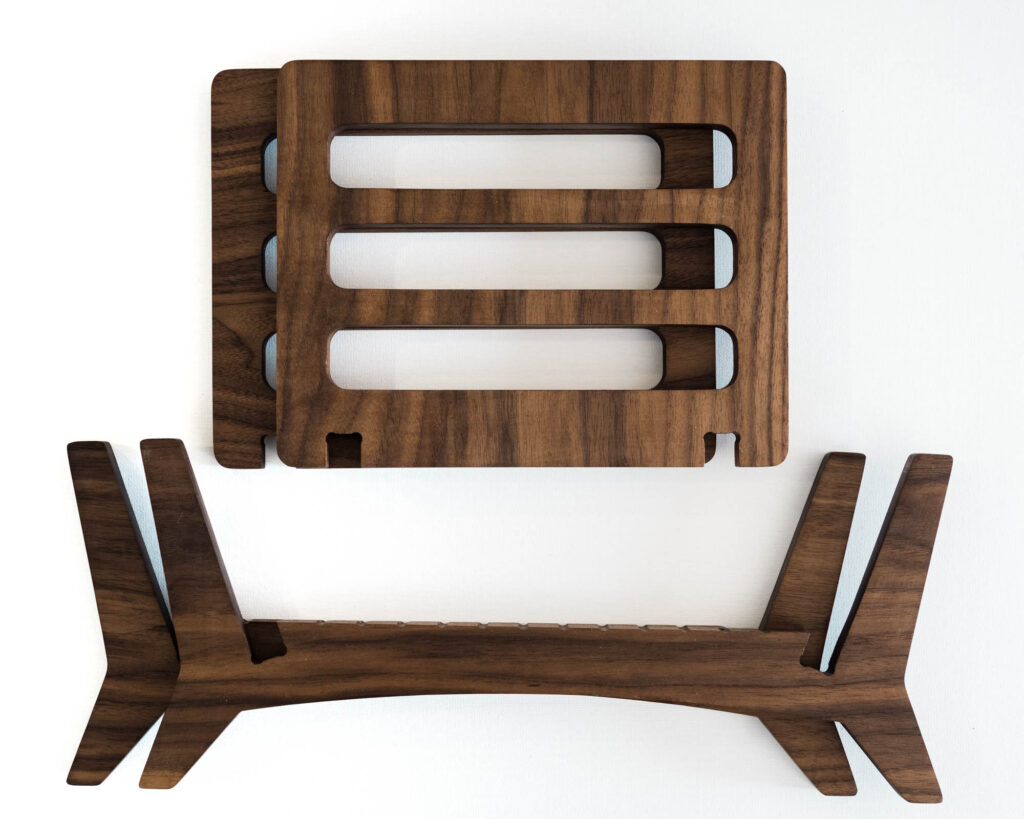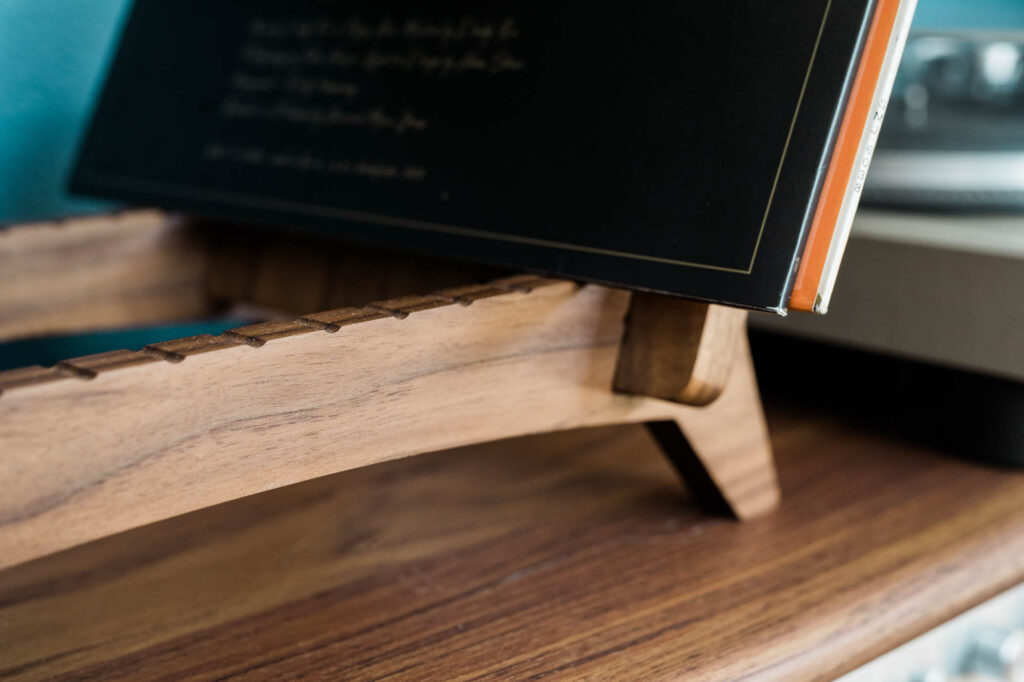 I love the details like the angled legs and slide-stop notches. I can't wait to see what he makes next.
xo